Campbell Soup devises portal recipe
The Campbell Soup Company is to unite its intranet sites by creating a company portal that will eventually serve as the single...

Download this free guide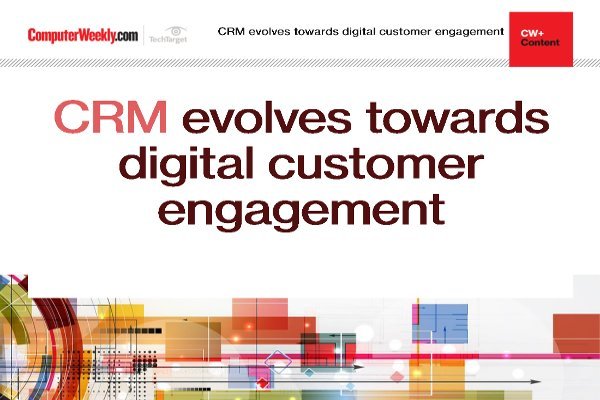 Enhancing digital customer engagement with CRM
Learn about customer relationship management has evolved towards engaging with customers through every channel, with digital at the forefront.

The Campbell Soup Company is to unite its intranet sites by creating a company portal that will eventually serve as the single source of information for Campbell and its subsidiaries' employees in the US, Europe and Australia.



The portal, scheduled to go live on 18 May, is currently being piloted with human resources applications among the first applications being used. It is being designed by IBM Global Services' new Dynamic Workplaces unit and has an infrastructure that can quickly bring the company's other applications and databases online, Joe Brand, director of enterprise architecture at Campbell's, said. The next applications to be added will be sales force automation tools.

The portal will eventually include e-mail, conferencing, instant messaging, message boards and other messaging and collaboration software from IBM subsidiary Lotus Software Group.

"Long term, we want the portal to be the single access point for all information," Brand said.

Campbell's already uses Notes software from Lotus, but that wasn't key to the decision, he said. Instead, the deciding factor was IBM and Lotus support for Java 2 Enterprise Edition, announced in January.

"We wanted a development platform that adhered to industry standards," Brand said. "It allows me to do common infrastructure needs like security, infrastructure and authentication. My integration for security gets done once."

The Dynamic Workplaces unit, newly formed with 2,000 employees, is basically a refocusing of IBM's resources that aims to bring all its different divisions' products together for customer solutions, based in part on what IBM has already done in-house.

The directory and provisioning come from IBM subsidiary Tivoli, and the project includes the WebSphere portal server, integration server and MQSeries portal.

Brand wouldn't disclose costs but said he expects the new project to increase productivity by reducing the amount of time employees spend searching for information. It will also open up internal resources to some of Campbell's business partners.

In the US Campbell's brands include Campbell's Soup, V8, Prego, Pace, Pepperidge Farms, Swanson and Franco-American. It also owns food brands in the UK, Germany, France and Australia.
Read more on Business applications