"I" products boost Apple business
The growing line of "i" products may be helping Apple Computer lure customers away from Windows to the Mac platform.

Download this free guide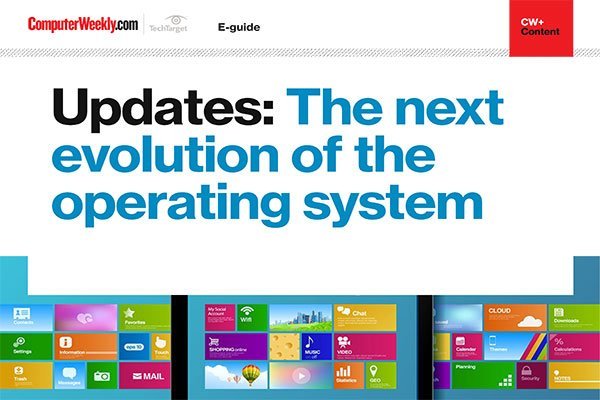 Unpacking the future of operating systems
In this e-guide, we take a look at how updates are the next evolution for operating systems. From security and iris recognition to 3D modelling and easier recognition with OneDrive, updates are key to keeping your device fresh and, most importantly, safe.

The growing line of "i" products may be helping Apple Computer lure customers away from Windows to the Mac platform.



Apple chief executive officer Steve Jobs offered evidence of strong sales and customer migration to its products during a keynote address at Macworld in which he highlighted customer reaction to Apple's new consumer devices, including its digital music players and PCs. That reaction bodes well for newly announced products such as the flat-panel iMac, Jobs said. The flat-panel iMac debuted on 7 January at the show.

Apple's portable digital audio player iPod, unveiled in October, has been the brightest spot in the product line, Jobs said. During the 60 days before 31 December Apple sold 125,000 iPods.

"We have been thrilled with the response," Jobs said.

Apple's retail stores have also taken off in their first few months of operation, even as worldwide PC sales tread water. The company had promised to open 25 of the retail stores by the end of 2001 but in fact opened 27 stores in the US.

That sales method has won Mac converts, Jobs said, citing internal figures showing that 40% of PCs and laptops sold at the stores were purchased by people who did not previously own a Mac.

"We are thrilled with this number and we see it climbing as time goes on," he said. Apple plans to boost its business by luring new Mac users from Microsoft Windows, he said.

About 800,000 people visited the stores in December, Jobs said.

Jobs also used his keynote to plug one of the company's newest major customers. The US state of Maine has signed a deal with Apple to equip each of its seventh and eighth grade students and teachers with a networked, wireless portable computer. In one of Apple's largest education deals yet, Maine has agreed to buy 36,000 iBook laptops for students and teachers.

"We look at this as one down, 49 to go," Jobs said, referring to the remaining US states.