HP and SAP join UDDI hosting fray
Hewlett-Packard and SAP have given web services a boost by announcing that they will host universal description, discovery and...

Download this free guide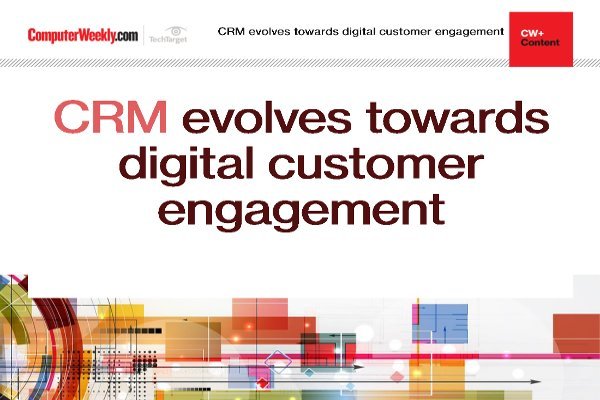 Enhancing digital customer engagement with CRM
Learn about customer relationship management has evolved towards engaging with customers through every channel, with digital at the forefront.

Hewlett-Packard and SAP have given web services a boost by announcing that they will host universal description, discovery and integration (UDDI) directories based on the second version of the specification.



UDDI is the specification currently under development that enables companies to locate and access registered Web services in a standard manner.

Microsoft and IBM are promoting the specification with the support of more than 300 companies, including Sun Microsystems and Oracle.

The latest version aims to provide richer ways for software to interact with the UDDI, said Scott Cosby, IBM's manager of Web services marketing. "This is the way we envision most systems will get services out of UDDI," he said.

When UDDI and the idea of public directories for Web services was first introduced in September 2000, it was seen as a way of connecting potential business partners across disparate infrastructures and, in some cases, as a forum for creating new business relationships.

Since then, the perception among analysts, users and even the vendors is that UDDI, like most Web services themselves, will initially be used internally within the company firewall.

Cosby said UDDI-based directories would probably evolve in the same way as Web services. Companies will start small, using UDDI to connect to their current business partners, and adapt over time to changing needs. So when they want to add a supplier or partner, UDDI can serve as a resource to do so.

UDDI will ultimately become a dynamic place where people run real-time queries to find Web services, or even build that querying capability into applications, so they can automatically locate and consume services as needed, Cosby said.

Since the directories first went live in May, some 8,000 companies have registered, and about half as many Web services are available.

Cosby said work was underway on a third version of the specification, which will go public in the first or second quarter of next year. Following this UDDI will be turned over to a standards body, he said.

Ariba, which was one of the three original partners involved in UDDI, has opted not to host a public directory, but is still active in the technical development of the spec, Cosby added.
Read more on Business applications