Internet banks may open high street outlets
Internet banks may open high-street branches in order to offer a wider service to consumers.

Download this free guide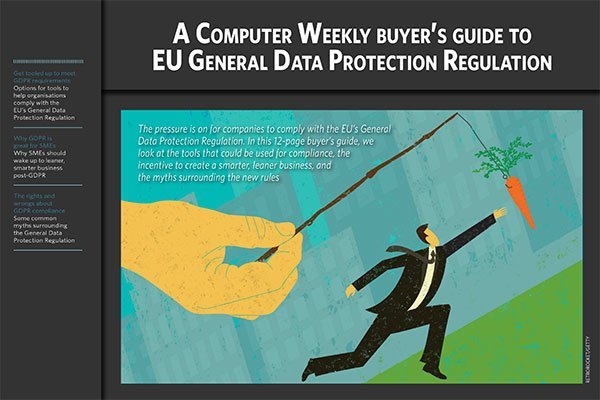 Computer Weekly's buyer's guide to GDPR compliance
This 12 page buyer's guide gives you the tools you need to get up to scratch with GDPR compliance and to understand the mythology surrounding the new rules.

Internet banks may open high-street branches in order to offer a wider service to consumers.



Research conducted by analyst organisation Datamonitor has discovered that despite the growth of Internet banking, the walk-in branch is still the preferred method of purchasing or arranging banking products in Europe.

Some 79% of respondents across Germany, Spain, France, the UK, Italy and Sweden said, in a Datamonitor survey, that a personal visit to their branch was their preferred method of dealing with banking products.

"Some standalone Internet banks will move to establish some form of branch presence," said Alex Boorman, Datamonitor e-financial services analyst.

Boorman explained, however, that it is unlikely that Internet banks such as Egg, Cahoot and Smile would open branches akin to those of the likes of HSBC, Barclays, or NatWest. "These new branches may not appear in the form with which we are familiar. Tie-ups with retailers are likely," he said.

Online banking is predicted to grow across Europe, despite customers' attachment to bricks-and-mortar facilities, according to Datamonitor. It predicts 57 million consumers in the countries surveyed will use online banking services by 2005. The UK has the highest proportion of customers banking online with 7.52 million people currently using some kind of banking product or service online.

Only 5% of respondents, however, cited the Internet as their preferred banking medium. Some 25% of those questioned in the UK cited the telephone as their preferred banking medium, compared to 14% in Sweden, 11% in France, 6% in Germany and 5% in both Spain and Italy.

Mobile and digital TV banking penetration is still low, Datamonitor found, with just 1.1 million Europeans using mobile banking services. Datamonitor believes this figure will increase to 27.1 million by 2005. It also predicts the current 750,000 digital TV banking users will rise to 9.81 million users by 2005.
Read more on E-commerce technology