Oracle upgrades contract management package
Oracle plans to release an upgrade to its contract management software, which helps companies manage contracts and potentially...

Download this free guide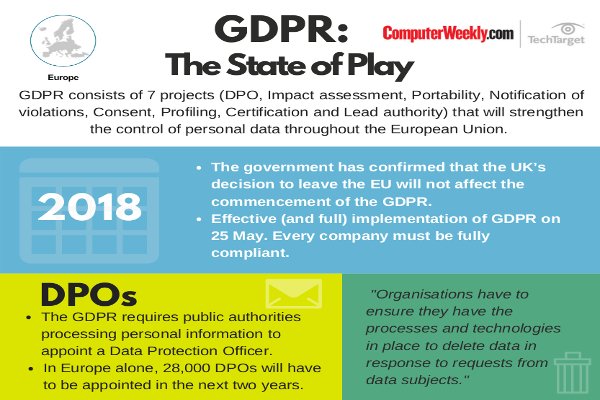 Infographic: GDPR - The State of Play
Get the latest information on how GDPR is going to affect your business and how to avoid any unwanted fines with this simple infographic.

Oracle plans to release an upgrade to its contract management software, which helps companies manage contracts and potentially mine new sales opportunities.



The upgrade to Oracle's Contracts software will add management of service contracts to the product, which currently supports product contract management, according to the company.

The idea behind contract management is to provide for standard, boilerplate contracts instead of having customised contracts for each customer. The goal is to leverage the contract to mine new sales opportunities and renewals, particularly in tough economic times.

"For the longest time, the area of contracts was different for every single customer," said Jeremy Burton, senior vice president of product services at Oracle. "We'd agree on the price and then have lawyers thrash out details."

With an economic downturn, it can be beneficial for companies to better manage contracts to find sales opportunities, Burton explained.

"When the market's good, you're just service and demand and you don't need to look at the details of the contracts," Burton said.

"The thing is, when things turn south and you're trying to squeeze every last dime out of your business so you can make your numbers, you start going back to those contracts to look over every detail. [Without contract management software], the only way to do that is hire more people," Burton said.

With contract management software, contracts can be more consistent. This is particularly useful in doing business over the Internet, Burton said.

"Whenever you get standardised processes, it's really good for software to solve the problem," he said

Demand for contract management software is expected to grow. According to researcher Goldman Sachs Technology Resources, the market potential for this software will reach $3.1bn (£2.17bn) by 2005. Contract management software helps business-to-business trading partners define, administer, and track sales and purchases, Goldman Sachs said in a report.

Oracle's contract management software features "seed" or default contracts, Burton said. "What I expect most people to do is [ask] their legal department [to] create a contract which will be the 'standard', " he said.

The new contract management module will become part of a revision of Oracle's e-business applications suite, which is to be detailed further in September.
Read more on IT legislation and regulation