CA unbundles its artificial neural network tool
Computer Associates' launch of its development tool Neugents ii promises to make neural network agents available to a wider...
Computer Associates' launch of its development tool Neugents ii promises to make neural network agents available to a wider market, writes Antony Adshead.

The product started life as a part of the Jasmine integrated e-business platform for building, testing and deploying intelligent e-business solutions. CA has now unbundled the neural network element to allow developers to add self-learning intelligent agents to their products.

Download this free guide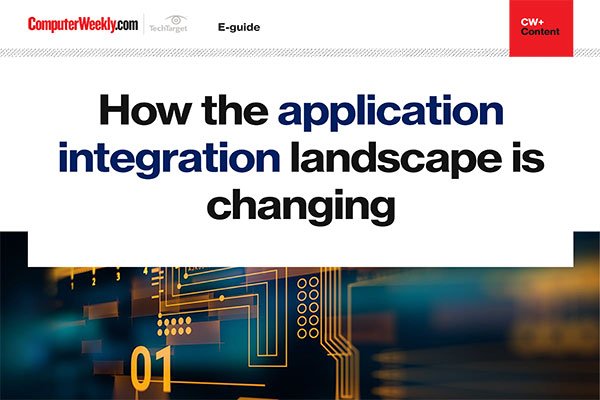 8 ways in which the application integration lanscape is evolving
We take a look at how technologies like Distributed Computing and the Common Object Model have been refined into web services, service-oriented architecture and composable applications and microservices.
Agents can monitor any type of data on an IT system where they can detect patterns of behaviour. When unusual patterns are detected, such as performance problems on a server, the intelligent agent can alert the user. For example, on a Windows 2000 server agents could monitor the 750-800 performance metrics within the operating system so that any variations would raise an alert.
The company claims that the tool's ability to discover patterns and relationships can also be used in e-business applications to try to predict future buying behaviour.
IDC analyst Christina Steensboe was positive about CA's claims. "CA first used it for its Jasmine database technology and then found it useful for all sorts of other data mining tasks, especially for e-business.
"It can process data on customers and segment them according to categories of past purchases, predicting future behaviour at a general level."
Neural networks form the basis of several products available today, including CA's Unicenter TNG systems management software. Tivoli also markets an intelligent agent network management tool and Symantec's Norton Antivirus contains IBM's neural network technology.
Neugents will allow smaller companies to take advantage of neural network principles and expand the market for real-time predictive and proactive software.
For more on networks visit itnetwork.com
What are neural networks?
Neural network tools can be used to recognise patterns in monitored data and can identify any variations discovered. To do this accurately, they must be "trained" first with large amounts of data. For example, an intelligent agent being used for network management would have to be exposed to "normal" patterns of data for some time to enable it to recognise unusual activity.
Read more on Integration software and middleware