Air safety compromised by Nats computer failures?


Mike Simons
Safety was compromised during last month's computer failures at National Air Traffic Control Services (Nats), according to...
Mike Simons
Safety was compromised during last month's computer failures at National Air Traffic Control Services (Nats), according to air traffic controllers.

Download this free guide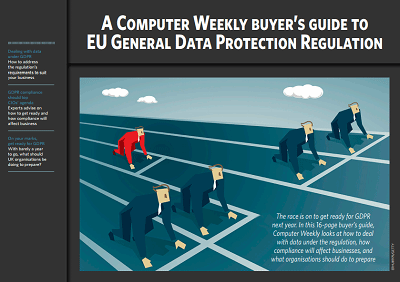 Computer Weekly's Buyer's Guide to GDPR
The race is on to get ready for GDPR next year. Computer Weekly looks at how to deal with data under the regulation, how compliance will affect businesses, and what organisations should do to prepare.
By submitting your personal information, you agree that TechTarget and its partners may contact you regarding relevant content, products and special offers.
You also agree that your personal information may be transferred and processed in the United States, and that you have read and agree to the Terms of Use and the Privacy Policy.
At least one small operator that would normally use the Nats system chose to fly passengers through unregulated air space, with the pilot maintaining separation visually, rather than using air traffic control.
Nats chief executive Bill Semple will meet air traffic controllers' organisations soon to discuss the issue. However, a Nats official said such incidents were a daily occurence. The service had initially claimed that safety was not compromised during the computer failures of 16 and 17 June.
The safety claims came as it emerged that Nats could be facing efficiency savings of up to 35% and up to 29% cuts in capital spending within five years.
Nats will have to accommodate the cuts while it moves the Flight Data Processing System, which failed dramatically last month, from an IBM 4381 mainframe to an S/390 mainframe. In addition, by the end of this year, Nats plans to start the technical hand-over to the New En Route Centre at Swanwick, which is due to become operational by 2002.
The call for savings, made by the Civil Aviation Authority's Economic Regulation Group, has been slammed in a confidential response by Nats management, which said the CAA proposals are a "high-risk" strategy that ignores Nats "prime duty" to maintain air safety.
These include bringing the delayed New En Route Centre at Swanwick online and the development of satellite-based next generation air traffic control systems.
However, the Civil Aviation Authority (CAA), which is both Nats' safety watchdog and economic regulator, is calling for savings like those made by privatised utilities such as gas and water.
This has stunned Nats management and unions. Nats told the CAA, "We are not a standard utility. Safety in the air traffic control industry is undoubtedly of a different order of importance."
Officially Nats insists that safety will not be compromised but one insider said, "We are proposing cost reductions of 7.5% over five years. The CAA wants 20%-30%. One means good housekeeping, the other means slashing."
Read more on Data centre hardware