Content is key to Wap bank success


Bill Goodwin
Online financial services hoping to gain customers by offering banking over mobile phones will have to provide slick content to...
Bill Goodwin
Online financial services hoping to gain customers by offering banking over mobile phones will have to provide slick content to attract customers, analysts have warned.

Download this free guide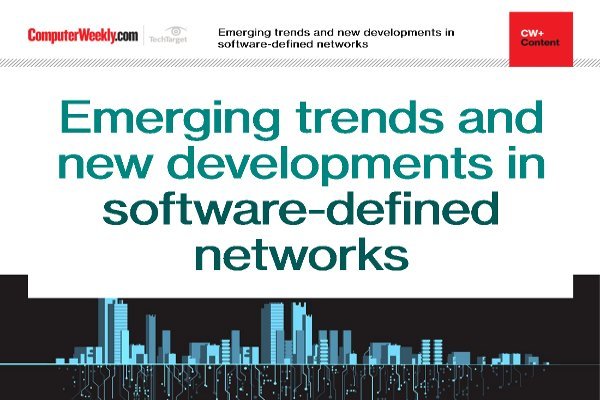 The latest developments and trends in SDN
Join us as we sit down with a number of senior IT managers from multi-national enterprises to discuss the latest trends in the world of software-defined networks.
By submitting your personal information, you agree that TechTarget and its partners may contact you regarding relevant content, products and special offers.
You also agree that your personal information may be transferred and processed in the United States, and that you have read and agree to the Terms of Use and the Privacy Policy.
Woolwich, which has stolen a march on other banks by being first off the mark with a mobile banking service, believes that its head start will help it to attract significant numbers of new banking customers.
The bank predicted it would have tens of thousands of customers accessing banking services over Wap (Wireless Application Protocol) phones by the end of the year, despite the current shortage of suitable phones.
The Wap service will allow customers to transfer money between accounts, pay bills, and check mortgages, unit trusts and ISAs on the move. It will also supply news and weather information.
Although being first in the market will give Woolwich extra kudos, the bank will need to work hard on the content of its service if it wants to maintain its lead, analysts warned.
"The real trick is not who is first, it will be who has content which is easier to use, a service which is meaningful which will lock in customers," said Alexander Drobik, vice-president of e-business transformation at GartnerGroup.
Although Wap will probably not be enough of a draw to encourage significant numbers of customers to change banks, few business can afford to ignore it, he said.
"If you don't provide it you will be in trouble," said Drobik. "If you are in the consumer market, you see how many people have mobile phones, and you see offers from mobile phone companies saying upgrade to Wap now, a large proportion of population will soon have Wap phones."
Woolwich's strategy is to offer its customers access to the same banking facilities at the same cost through a variety of channels including telephone banking, the Internet and Wap. Interactive television banking will be available by the summer.
In the future, Woolwich plans to add additional features such as giving customers the ability to move their savings into a series of "savings pots" such as a holiday account or a bill accounts.
Rival banks are expected to offer their own services based on Wap within a matter of months.
Wap top tips
Top tips for establishing a Wap service:
Make sure you get the balance between speed and content right. Too little detail means a fast response but a poor service. Too much detail and the service is slow and difficult to use
Use focus groups, listen to your customers and improve the service constantly
Ensure you constantly change and update the content
Make sure the service is always available if you want to keep customers

Source: GartnerGroup
Read more on Wireless networking