Indian data center IT budgets set to grow by more than 5% in 2010
Data Center Purchasing Intentions Survey reveals significant data center IT budget boom; focus for 2010 on server virtualization and power saving.
Going by the results of recently conducted Data Center Purchasing Intentions Survey, it's clear that Indian organizations leverage IT to drive the business forward in today's tough economic environment. According to the survey, most Indian companies have been sprucing up their data centers, which have been growing at a steady pace even during the tough times of 2009.

Download this free guide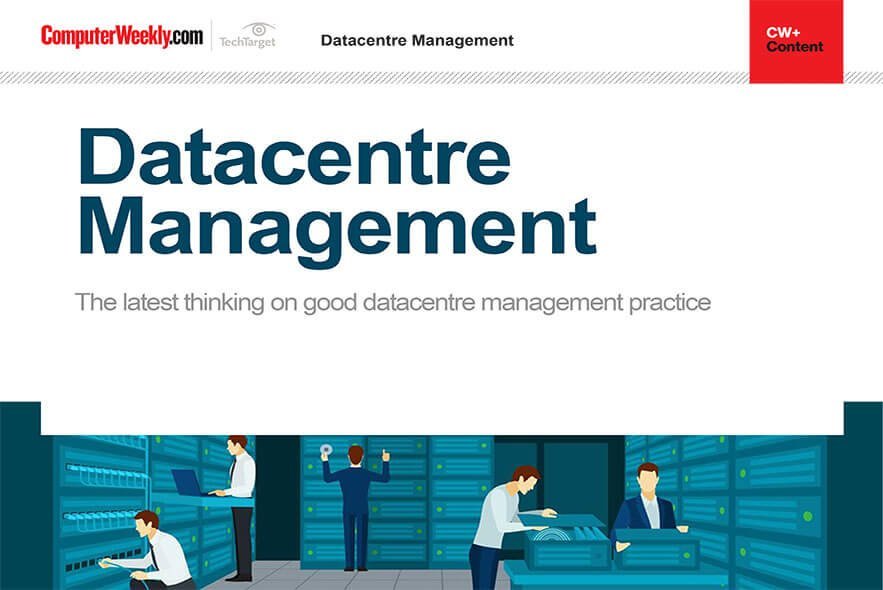 5 essential datacentre management tips
In this e-guide we've pulled together some of the latest thinking on good datacentre management practice and shone a light on the tools and tech that can help enterprises run their facilities with greater ease and agility.
The Data Center Purchasing Intentions Survey for Indian organizations carried out by the SearchDataCenter.in team in October 2009 shows that over 66% respondents expect their data center budgets to increase by 5% or more during 2010. Among these organizations, 38% will see their data center budgets grow by more than 10% in 2010. These IT budget increases are driven by the realization that it is necessary to have the latest technology at one's beck and call to give customers an enhanced product or service experience. The entry of technologies like server virtualization have heightened the desire to venture into newer areas that also offer savings on the cost and power fronts.
Server purchases to the fore
The survey holds certain surprises when it comes to the traditional notions that surround server buying. Despite India being a price-sensitive region, several other factors come into play for IT purchase decision makers, when it comes to buying servers.
Since servers form the heart of a data center, IT decision makers are more careful about selection rather than negotiation of prices. Performance comes first on the evaluation list, with 41% of respondents attributing essential weightage to this aspect. Nearly 28% of respondents attach importance to technical support and service. Surprisingly, price assumes criticality only after these two factors, with just 17% of Indian IT buyers placing emphasis on this aspect.
Power slashes on the agenda
While leveraging technology, CIOs also feel the need to keep in mind the power consumption of IT infrastructure. On this front, Data Center Purchasing Intentions 2009 discovered that 77% of Indian companies are now concerned about reducing power consumption. For the same reason, 2010 will see a significant chunk of investments for buying more energy-efficient servers (54%) and server virtualization (41%).
In 78% of Indian organizations, the power bill (IT included) is billed to business units. So these business units attribute reduction of data center power consumption as a way to reduce OPEX.


,
IT departments in India largely feel the need to reduce data center power consumption due to pressure from business units. Such demands are usually imposed, since IT infrastructure power bills are typically borne by the business units. Data Center Purchasing Intentions Survey reveals that in 78% of the cases, the power bill (IT included) is billed to business units. So it goes without saying that these business units attribute reduction of data center power consumption as a way to reduce operational expenditure. This urgency has seen an increase over the last couple of years.
Indian IT teams are resorting to various means to reduce data center power consumption. The power saving agenda's primary item is improvement of air conditioning efficiency, according to 63% of the respondents. Activating the power down feature on servers comes next for 51% of the respondents. Interestingly, although precision cooling has been in India for almost seven years, many organizations still use simple air-conditioning units to cool the data center.
Focus on systems management
Management of distributed IT systems has emerged as a persistent issue for most Indian IT teams, according to the survey. As a result, purchase of systems management software is high on the data center agenda for 2009. This focus is expected to continue in 2010.
Performance management emerges as the top requirement from a systems management solution for 67% of respondents. Capacity management is the next requirement (46%) as per the survey. Asset management is also a priority from a systems management solution, according to 29% of the respondents.
When it comes to systems management software, price is clearly the demarcating factor, as pointed out by 70% of respondents. Features of the systems management software are the next important evaluation criteria for 61% of organizations.
While Indian companies are slowly coming out of the throes of the recession, they are also willing to accept and adopt new technologies. In this context, it's interesting to see the greater focus placed by Indian organizations on cost, functionality and ease of implementation, as detailed by Data Center Purchasing Intentions.
Read more on Datacentre capacity planning