Citrix attempts to lure VMware customers to XenServer
Citrix wants VMware users to migrate to XenServer or Hyper-V and is offering free virtualisation training and support, as well as virtual migration tools, to users who make the switch.
VMware ESX and vSphere users may be entitled to free virtualisation management, support, training and conversion tools if they switch to Citrix XenServer or Microsoft Hyper-V before March 2010.

Citrix Systems Inc.'s Project Open Door campaign is aimed at customers who are considering a move from VMware servers to XenServer or Hyper-V, and coincides with concerns over vSphere Enterprise's short life span, according to John Humphreys, senior director of product marketing for the Virtualisation and Management division at Citrix.

Download this free guide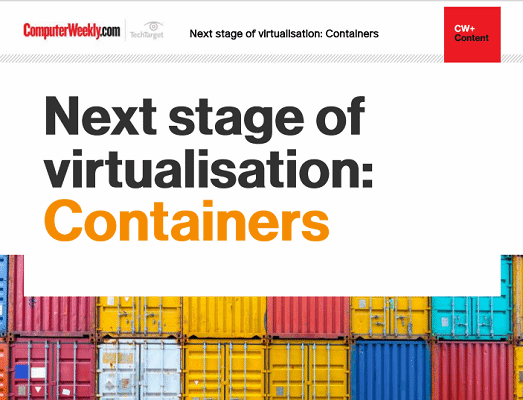 Next stage of virtualisation: Containers
Who doesn't love building blocks? Following the burst of cloud computing, containers are becoming a necessity for all organisational transformation and development. Follow us as we go through the technologies that complement and enhance their use, and outline a first-hand insight into the impact.
By submitting your personal information, you agree that TechTarget and its partners may contact you regarding relevant content, products and special offers.
You also agree that your personal information may be transferred and processed in the United States, and that you have read and agree to the Terms of Use and the Privacy Policy.
Many are making the switch because of the stability of Citrix's pricing and the fact that we work on the basis of no surprises.

John Humphreys,
senior director of product marketing for the Virtualisation and Management divisionCitrix
Humphreys said that customers who decommission five or more VMware vSphere 4 or VMware Infrastructure 3 (VI3) servers and replace them with XenServer or Hyper-V plus Citrix Essentials management software receive a free five-incident support pack (5 by 8 hours) and a voucher for six hours of online training for every five servers converted as well as free migration tools for transferring virtual machines.

"The free training is for customers that are angry that they had to train their staff on VMware and have now found themselves having to go elsewhere -- this way, there are no more costs involved to get them up to date," Humphreys said.

VSphere Enterprise was released in May and will be at end-of-life in April 2010 (originally January 2010). For users who have Distributed Resource Scheduling/Distributed Power Management and Storage VMotion, that leaves two options: upgrading to Enterprise Plus for an estimated $700 (£425) or downgrading to Advanced and losing features they had been paying for.

"End users were angry at this and many are making the switch because of the stability of Citrix's pricing and the fact that we work on the basis of no surprises," said Humphreys.

He also pointed out that Citrix does not charge per socket for upgrades. VMware currently offers an upgrade promotion that allows companies to go from Enterprise to Enterprise Plus for $295 (£180) per socket.

"More cores will continue to be added to processors, so having to paying for each socket will become costly," Humphreys said.

Tom Norton, ICT development manager at Taunton School, said that the school has gained capacity to support more users on each server by decommissioning its VMware servers and replacing them with XenServer. According to Norton, this has eased the management of the system.

Michael Gilbert, director of IT divisional services at employment services firm Randstad Professionals, said the organisation switched to XenServer because of its 64-bit architecture. He said the company gets high performance from this architecture, which has led to savings by eliminating the need for additional hardware.

However, Matt Piercy, regional director for Northern EMEA at VMware, said the vendor is not aware of any customers who have switched from VI3 or vSphere to Citrix, and that VMware channel partners have not come to the vendor with any issues.

"It is difficult to see the value of what Citrix is offering here," he said. "They are simply offering a small discount on tools that have been in their portfolio for a long time. There are no new features or benefits, and certainly nothing that VMware customers do not already do in production."

Piercy said the level of support Citrix is offering is very restricted and is of the standard you would expect in a test-and-development environment rather than a enterprise-class production environment.

"VMware is in the fortunate position of being market leader, so it is only natural that competitors will come after us," he added.

Kayleigh Bateman is the site editor for SearchVirtualDataCentre.co.uk.
Read more on Server virtualisation platforms and management