Disaster recovery spending on track despite recession
Learn how to create a DR plan to protect and recover data with Jon William Toigo, keynote speaker at the Storage Decisions Disaster Recovery Planning seminar in London on Wednesday, May 6.
Disaster recovery (DR) spending is the driver for 54% of planned data centre renovations in the UK. That's according to a recent purchasing intentions survey of 435 data storage managers conducted by SearchStorage.co.UK. The information technology purchasing survey found that DR spending is set to increase this year for 41% of the data storage managers surveyed. An additional 32% of respondents will maintain their 2008 spending levels. "Interestingly, disaster recovery and business continuity planning usually see an uptick of interest, despite economic pressures, during periods of economic and political uncertainty," said Jon William Toigo, chief executive officer and managing principal at Toigo Partners International LLC, as well as founder of the Data Management Institute (DMI) LLC. Toigo is the keynote speaker at the Storage Decisions Disaster Recovery Planning Seminar in London on Wednesday, May 6, 2009.

"More companies in the US, UK and Europe claim to be developing disaster recovery capabilities, despite cost containment priorities," Toigo said. Unfortunately, he added, fewer companies seem to be testing DR plans and keeping them up to date, and an untested disaster recovery plan quickly falls out of step with business reality.

Download this free guide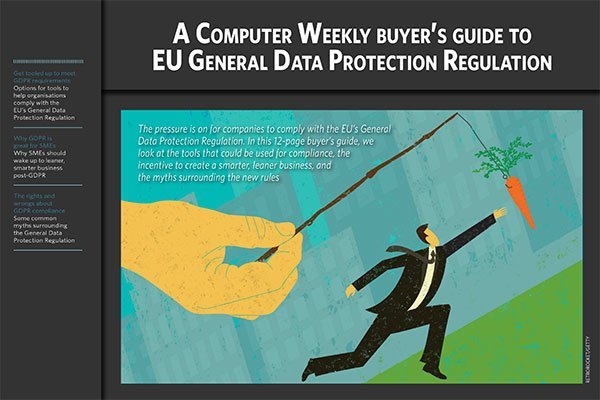 What to buy to be prepared for GDPR
This 12 page GDPR mythbuster will help separate the rights from the wrongs, whilst giving you the tools you need to build a regulation-compliant business.

In a SearchStorage.co.UK podcast recorded last week, Toigo answered frequently asked questions (FAQs) related to disaster recovery, and informed users of the best ways to establish a DR plan to protect and recover data under any circumstance. One common mistake users make, Toigo said, is to build various DR plans for different disasters, such as fires, earthquakes or floods. Instead, Toigo advised data storage pros to develop a single, workable DR plan that has steps or modules within it that can be changed to fit various scenarios. For a preview of the topics that will be covered at our London show this week, listen to Disaster recovery basics with Jon William Toigo.
Read more on Disaster recovery