T-Mobile-Orange deal is bad news for kit merchants
It is too soon to say who will benefit most if Deutsche Telekom and France Telecom win approval to combine the T-Mobile UK and Orange UK mobile network operations.
It is too soon to say who will benefit most if Deutsche Telekom and France Telecom win approval to combine the T-Mobile UK and Orange UK mobile network operations.

Download this free guide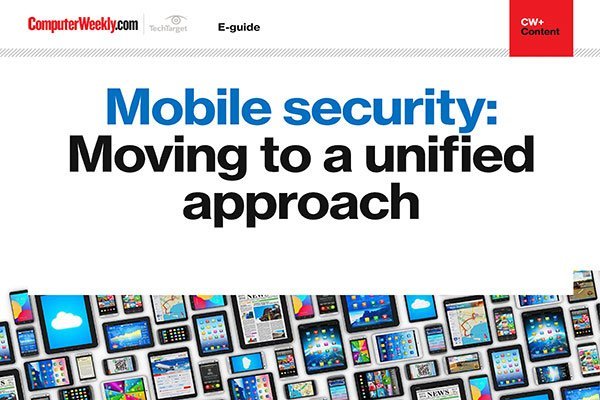 How to improve your mobile security protocol
Learn how to keep those pesky hackers and scammers away from your mobile devices with these 6 articles on how to improve your mobile security.
The proposed new 50:50 joint venture company, worth some £3.5bn, will have about 37% market share in the UK. This includes 3.2 million Virgin Media subscribers for whom T-Mobile provides connections.
The deal solves a problem for Deutsche Telekom, which has been looking for a buyer for underperforming T-Mobile UK for some months. The latest figures from communications regulator Ofcom show that T-Mobile UK's average revenue per user is £38.50 per month, a long way behind Vodafone (£55.50), O2 (£51.50) and Orange (£47.90).
Katja Ruud, a telecoms analyst with Gartner, says the deal, if it goes ahead, will benefit T-Mobile users most because it will bring certainty and market clout following T-Mobile's relatively poor performance.
But he warns that stronger rivals could respond by cutting their prices further. This would let them grab market share while the Orange-T-Mobile operations are rationalised and bedded down.
Hamadoun Toure, secretary general of the International Telecommunications Union (ITU), says the merger will create a strong competitor that will force innovation in the market. The result will be more choice in mobile services and flexibility in pricing. "Emerging markets will also benefit from the R&D investment being made in new technologies," he says.
Toure says the deal shows the first steps of recovery in the telecommunications industry, one that he believes will lead the way out of the global recession.
He dismisses the idea that mergers and acquisitions will see the return of monolithic, unresponsive communications suppliers or cartels. "The key is strong regulators, and in Ofcom, the UK has one of the world's best," he says.
Analysts believe the deal is unlikely to trigger a spate of takeovers, although it makes 3Mobile, the smallest of the UK's mobile network operators (MNOs), vulnerable. Pete Cunningham, a senior analyst with Canalys, says any consolidation is likely to take place as the European market recovers, with smaller MNOs becoming targets.
The deal is definitely bad news for equipment suppliers. The telcos say they will decommission mobile sites, rationalise their retail stores and streamline operations. They are also likely to merge or share their infrastructure networks where they can. This will save about £3.5bn in total, with savings in operating costs of about £445m a year from 2014, but at a cost of £600m to £800m.
It is also bad news for the UK's largest mobile network operators, Vodafone and O2, both of whom reportedly offered around £3.5bn for T-Mobile UK, or £210 per subscriber.
The deal is subject to approval from the Office of Fair Trading. A spokesman for Ofcom, which conducted an extensive survey into MNOs' market power late last year, said it expects to be invited to consult to the OFT on the deal.
Read more on Mobile hardware