Unions appeal to government to curb banks offshoring
Trade unions are putting banks under pressure to reduce the use of offshore IT servicesfollowing the government's banking...
Trade unions are putting banks under pressure to reduce the use of offshore IT servicesfollowing the government's banking bail-outand the onset of recession.

Download this free guide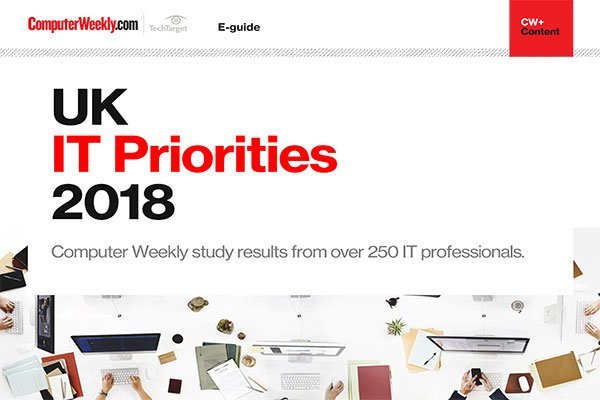 2018 UK IT Priorities survey results
IT organisations in the UK and across Europe are starting to accelerate the move to the cloud. Read more about the key areas in which senior IT managers are planning to invest in over the next 12 months.
The Lloyds TSB Group Union is lobbying the government to put a stop to the banks' plans to offshorejobsto save money. Lloyds TSBalready has 4,000 offshore workers,and numbers are expected to grow.
Steve Tatlow, assistant general secretary at Lloyds TSB Group Union, said the government should put a stop to offshoring UK jobs now that it is helping the banks out of trouble with tax payers money.
Under government plans, the government would own 40% of a combined HBOS and Lloyds TSB, and 60% of RBS.
"We know there are going to be tens of thousands of job cuts [related to the HBOS merger]. We would understand if it is where there is overlap, but jobs are just being redeployed to save money," he says.
Co-operative Bank staff working at French IT services firm Steria in the UK have voted to go on strike over the offshoring of jobs to India. The Unite union, which represents them, said offshoringis unacceptable in the current climate.
Bob McDonald, analyst at Towergroup, said because the government owns part of the banks, political lobbying from the unions and MPs could put pressure on banks to move away from offshoring.
"In these banks you have a government as a major shareholder and moving jobs offshore is inappropriate," he says.
But Phil Morris, managing director for Europe at sourcing consultancy Equaterra, says the banks will continue to look at ways of reducing costs. They see offshoring as the best way of making savingswhile retaining quality, he says.
"According to our latest research 81% of clients now see cost as the main reason to outsource,"says Morris."Offshoring is the only way that outsourcing service providers can meet contractual obligations for cost and quality."
The government's decision to invest £50bn in the banks to see them through the current turmoil has made cutting UK jobs in favour of offshore workers more controversial than ever. But the economics of offshoring is a powerful argument and any move away from it will be seen as a backwards step.
Read more on IT outsourcing