Storage vendors fire up freeware
Storage software vendors are increasingly offering free downloads as a test-drive for enterprise products.
From startups to household name players, storage vendors are adopting a new strategy when it comes to approaching users: Free downloads of "lite" software modules for test-drive are popping up on vendor Web sites across the board.

Over the last three months, three storage software companies have announced the availability of freeware: Symantec Corp., which announced the availability of Storage Foundation Basic for Windows and Storage Foundation Management Console in January; Neopath Networks, which announced free Fileyzer NAS reporting software in December; and finally, Scentric Inc. came out with a freeware data classification module this week.

Download this free guide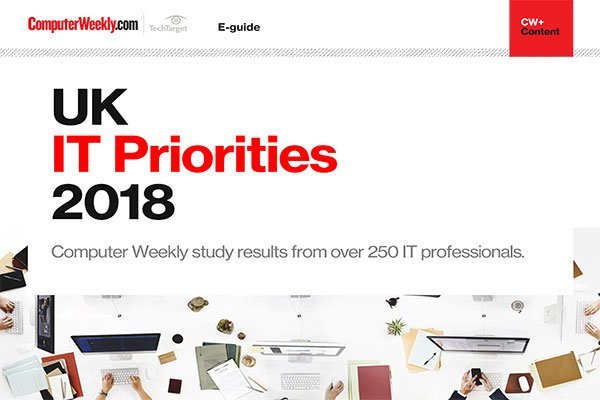 UK IT Priorities 2018 survey results
Download this e-guide to discover the results of our 2018 UK IT Priorities survey, where IT leaders shared with us what they are going to be investing in over the coming 12 months.

By submitting your personal information, you agree that TechTarget and its partners may contact you regarding relevant content, products and special offers.

You also agree that your personal information may be transferred and processed in the United States, and that you have read and agree to the Terms of Use and the Privacy Policy.

Previously, Brocade Communications Systems Inc. debuted its own freeware offering in its SAN Health fabric monitoring tool last year, and in September, the company announced the intention to upsell users on new modules for the software for a fee (see sidebar). Nimbus Data Systems Inc. also began offering a free iSCSI target for Windows 2003 on its Web site in August.

And more freeware is on the way. Symantec said it definitely plans more free versions of its software, though it won't yet say which, and Njini Inc. is also planning data classification freeware, according to industry sources.

The purchasing model of the future?

"This shows a shift in the industry towards modularized, lightweight software," said Brad O'Neill, senior analyst with the Taneja Group. "The ability to quickly download an infrastructure tool and get some useful insights is pretty cool, and unthinkable a few years ago."

Freeware will probably come to play a larger role in the IT purchasing process over the next year or so, experts say, even if it's more of a mental process than it is a technical one. "If you're faced with a decision, even if your consultant makes a recommendation for Acopia, I'd argue that the IT manager who is tasked with due diligence is still going to download NeoPath because there's nothing to lose by doing so," said Chris Baer, account executive with storage consulting company Broadleaf Services LLC.

The real boon for users, according to Greg Schulz, founder and analyst with the StorageIO Group, will be in products like Symantec's Storage Foundation Basic, which has all the capabilities of the standard and enterprise versions of the software, but is limited in the number of CPUs it can support. Storage Foundation Basic can also be upgraded to the Standard or Enterprise version. Brocade's SAN Health tool is another example of freeware that offers real functionality and also can be upgraded with the purchase of additional software modules.

"Key to success with free, trial software is that it be extensible [to the full product]," Schulz said.

Among products like these, however, will be plenty of snake oil, according to O'Neill. If users are not judicious in what they download, he cautioned, they could end up "[spending] 30 minutes of their busy day to accomplish nothing more than seeing a UI with knobs simulating what they'll actually get when they pay $20,000."

This is especially true in some parts of the storage space. According to Baer, free trials may be more limited in storage because data management products rely on vendor-specific hardware, especially when it comes to applications like file management.

However, according to Schulz, with quantity will come at least some quality, especially since vendors have a vested interest in freeware as a marketing tool.

"For some vendors, the approach is to give away software that would be to expensive for them to try and sell by competing with other low-cost providers," Schulz said. "For others, it's an easy way to seed the market to expand footprint, customer installations and market presence."

Meanwhile, some users already have their own ideas about which storage software they'd like to see available in "lite" freeware versions.

"We have Sun's Business Analytics 5.0 software installed, which is very expensive, and there's no open source alternative to it," said Tory Skyers, network administrator for Fox & Roach Realtors, a subsidiary of Prudential Real Estate Affiliates Inc., which runs a mostly Sun/StorageTek shop. "Basic features in that software, like how old data is and when it was last accessed, I think, should be free."

Buyers beware

Downloading anything from the Web presents a security risk, and there could be compatibility issues with existing systems, as well. For example, Scentric's freeware requires .NET version 2.0 for Windows, which can present compatibility issues with other programs, including Mimosa Systems Inc.'s NearPoint email archiving software.

Also, users should be prepared to field sales calls after registering on the vendors' download sites -- the vast majority require name, company name, address and some ask for a phone number as a required field.
Read more on IT for small and medium-sized enterprises (SME)