Audi puts SAP in IBM private cloud
IBM has built a private cloud to host Audi's SAP infrastructure ....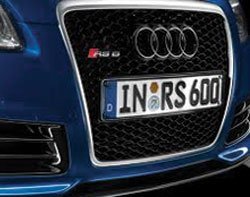 IBM has built a private cloud to host Audi's SAP infrastructure. Over the next four years the private cloud aims to deliver higher performance, fast and flexible provision of SAP applications and capacities, lower infrastructure costs, and above-average energy efficiency to enlarge future SAP applications.
"Along with a very high level of reliability and failure safety the new SAP Infrastructure solution, which we will migrate into a private cloud, substantially lowers energy consumption and proved the implementation being successful," said Audi's Lorenz Schöberl, head of IT Infrastructure Services.
Audi was facing challenges to scale its IT systems by the increased use of business-critical applications in areas such as production and logistics, supplier relationship management and human resources. This took their IT infrastructure to its limits regarding reliability and flexibility.
The new infrastructure is fully operational and will be managed by IBM in a private cloud environment hosted in Audi's data center over the next four years.

Download this free guide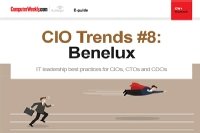 CIO Trends #8: Benelux
Check out how the Netherlands are taking the lead in cybersecurity; how Brussels is gearing up to be an insurtech hub and why the Dutch decided to share details of a Russian hacking of a major organisation with the rest of the world.
Read more on Integration software and middleware