Infosec 2011: IoD raises protection and cuts costs with secure gateway
London-based Institute of Directors (IoD) has cut its security administration by 75% by deploying a secure web gateway to protect users of its UK-wide network.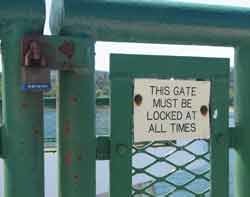 London-based Institute of Directors (IoD) has cut its security administration by 75% by deploying a secure web gateway to protect users of its UK-wide network.

Download this free guide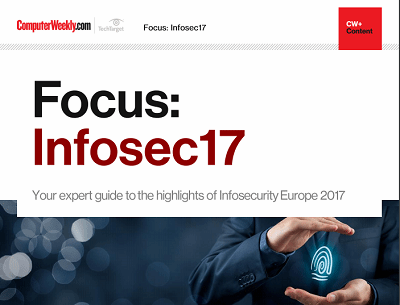 From forensic cyber to encryption: InfoSec17
Security technologist Bruce Schneier's insights and warnings around the regulation of IoT security and forensic cyber psychologist Mary Aiken's comments around the tensions between encryption and state security were the top highlights of the keynote presentations at Infosecurity Europe 2017 in London.
By submitting your personal information, you agree that TechTarget and its partners may contact you regarding relevant content, products and special offers.
You also agree that your personal information may be transferred and processed in the United States, and that you have read and agree to the Terms of Use and the Privacy Policy.
"This means IT staff can concentrate on more strategic issues," said Richard Swann, head of IT at the IoD.
Cutting cost was also an important driver for the not-for-profit organisation that provides 6,500 Wi-Fi logins for members each month, he told Infosecurity Europe 2011 attendees in London.
This was achieved by streamlining the IoD's security operations using a secure web gateway to create a single point of administration, which enables central provisioning and reporting and protects all inbound and inbound network traffic.
"The web is now the preferred route for distributing malware, and with our researchers accessing a wide variety of sites it was clear that antivirus alone was not enough and that we had to be more proactive to future-proof operations," said Swann.
The IoD viewed a secure gateway as a solution because it provides the necessary protection for members using its Wi-Fi access and 260 staff members in 49 offices throughout the UK without any significant impact on network performance.
"Personal data of our 46,000 members is one of our greatest assets and malware infections are costly, which is why it was so important for us to get it right," said Swann. Compliance with the Data Protection Act was an important consideration.
The IoD's criteria for a secure web gateway included the ability to enforce usage policy, defend against Active X and Java-based malware, control the use of proxy servers to protect staff and members against ID theft, protect against infected legitimate websites, keep malware off the network and reduce the administration overhead.
Swann's team selected a secure gateway product from M86 Security after reviewing six suppliers over a six-month period. "The biggest factor was the granularity of control the product provides through tight integration with Active Directory," he said.
The product also allows customisation, automation, automatic updates and provides a simple rules-based system with behavioural analysis.
The biggest ROI has been in terms of time saving, says Swann, as the IoD has been able to consolidate from six security appliances down to one, which needs very little administration.
"I am happy we can stay one step ahead with the M86 secure web gateway's behavioural analysis capability to identify and deal with previously unknown threats," he said.
Swann and his team are currently engaged in finding ways to enable the use of social media and cloud-based services, including software-as-a-service, in a secure way.
Read more on IT risk management