US Department of Defense plans insider threat detection system
A US Department of Defense is to develop a system that can identify and stop insiders from stealing information from its networks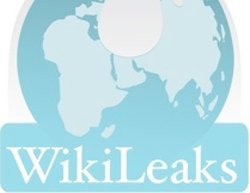 A US Department of Defense (DoD) agency is to develop a system that can identify and stop insiders from stealing information from its networks.
The Defense Advanced Research Projects Agency (Darpa) is calling for novel approaches to its Cyber Insider Threat program (Cinder), according to US reports.
The project's announcement comes a month after a major leak of classified documents that were published on whistleblowing site Wikileaks.
On July 25, Wikileaks released a batch of more than 75,000 files about the current conflict in Afghanistan.
The Pentagon has demanded the return of the 15,000 more files Wikileaks claims to have to add to those published in July.
The Cinder project is aimed increasing the accuracy, rate, and speed of detection and limiting the ability of adversaries operating within government and military networks.
Darpa defines an insider threat as any within the DoD's communications or computer-network environment being performed in support of an adversary mission or goal, according to a notice posted on the Federal Business Opportunities website.
The three-phase initiative assumes that networks have been compromised, and phase one will be aimed at understanding adversary missions and techniques to identify the threat.
Phase two will be the development of a system capable of identifying multiple insider threats at once. The final phase will demonstrate the system in a real-world environment.
Multiple contracts are possible for the project, and technology firms have until 25 August 2011 to submit proposals.
Read more on Antivirus, firewall and IDS products