Few heed calls to quit Facebook over privacy concerns
Fewer than 40,000 Facebook account holders have committed to quit the social networking site because of concerns about privacy.
Fewer than 40,000 Facebook account holders have committed to quit the social networking site because of concerns about privacy.
Technologist Joseph Dee and systems designer Matthew Milan designated 31 May Quit Facebook Day to protest against the difficulty in managing personal information on the site.

Download this free guide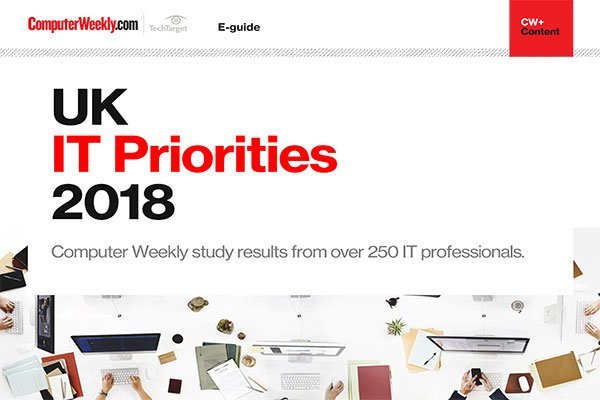 UK IT Priorities 2018 survey results
Download this e-guide to discover the results of our 2018 UK IT Priorities survey, where IT leaders shared with us what they are going to be investing in over the coming 12 months.
By submitting your personal information, you agree that TechTarget and its partners may contact you regarding relevant content, products and special offers.
You also agree that your personal information may be transferred and processed in the United States, and that you have read and agree to the Terms of Use and the Privacy Policy.
"For a lot of people, quitting Facebook revolves around privacy. This is a legitimate concern, but we also think the privacy issue is just the symptom of a larger set of issues," Dee and Milan said on the website set up to encourage people to join the protest.
"The cumulative effects of what Facebook does now will not play out well in the future, and we care deeply about the future of the web as an open, safe and human place. We just can't see Facebook's current direction being aligned with any positive future for the web, so we're leaving," they said.
But according to that website, only 35,502 people have committed to quit Facebook, which is only 0.00657% of its estimated 540 million users worldwide. or just 0.010143% of more conservative estimates of 350 million.
Although up from 780 pledges on 15 May, 1,500 on 17 May and 6,937 on 31 May, the movement has failed to attract a significant proportion of Facebook's membership.
A similar protest is planned for 6 June. FacebookProtest.com is calling on Facebook members who disagree with the changes made to the site's privacy policies to log out on June 5 and to refrain from connecting or clicking any "like" buttons on June 6.
In response to growing criticism, Facebook has announced that it plans to introduce simplified privacy controls to give users more control over their information.
All privacy controls will be consolidated into a single page where user can choose whether content can be viewed by friends, friends of friends, or everyone. This setting will apply to all content.
Privacy groups have stepped up criticism of Facebook in recent months, complaining that default settings are aimed at encouraging the social network's users to share personal information widely.
Read more on Operating systems software