Essential Guide to dealing with a data breach
Computer Weekly's essential guide to dealing with a data breach looks at companies that have been affected and offers advice on how to respond to cyber security occurrences
Introduction
Data breaches happen all too frequently, with many high-profile companies suffering losses and reputational damage as a result. Putting preventive measures in place is essential, but so is having an effective plan for how to cope with a data breach if it happens to you. In this guide, we look at the best practice in dealing with a data breach. The guide includes examples of companies that have been hit by data breaches and how they have responded, as well as expert advice on how to respond to a data breach or cyber security incident.

1

What to do after a breach

-
Data breach response
A look at the best practice in dealing with a data breach once it's been discovered
Feature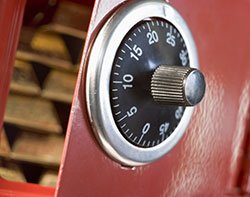 There is a golden hour at the outset where a clear head and good planning can make or break any subsequent forensic investigation Continue Reading
Opinion
Emily Dent, specialist in crisis PR, offers some advice to organisations that unexpectedly find themselves in the headlines Continue Reading
Opinion
Sooner or later, you will have to deal with a data breach. Do you have an incident response plan ready that will limit the repercussions? Continue Reading
2

Plan to deal with data breach

-
Data breach prevention
How is the cyber security industry helping firms to protect themselves from data breaches, and what should companies be doing?
3

Where does stolen data go?

-
The dark web and hidden data economy
What happens to stolen data after a breach, and what are law enforcement authorities doing in response to this threat?
4

Big companies are victims

-
Data breaches – who's been affected?
Many high-profile companies are being affected by data breaches - even those with a big cyber security budget are vulnerable