Last chance to enter the Everywoman in technology awards!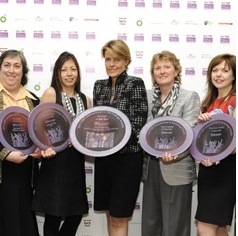 The cream of the female tech crop will be celebrated at an awards ceremony on 29th March 2012 at The Savoy in London.
Previous winners included Christine Hodgson, UK chairman of Capgemini UK; Nikki Walker, diversity & sustainability director at Cisco Europe and Wendy Tan-White, founder and CMO at Moonfruit.
There's still time to enter or make a nomination for the 2012 awards before the deadline on Friday 25th November 2011.
See here about how to apply and the award categories.