One truly massive Git -- GitLab Enterprise Edition
GitLab has unveiled a new version of GitLab Enterprise Edition (EE) with features specifically sized up for the enterprise world.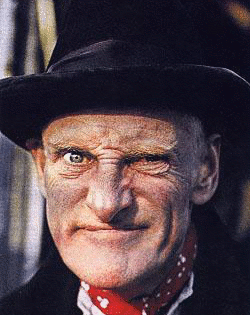 How do we use Git?
Open-source GitLab is being used for collaboration across over 100,000 organisations to help large distributed teams of developers to work together and control features that allow users to build apps with both accountability and enterprise-grade support.
Since GitLab EE is an on-premise solution for Git hosted repositories, enterprise companies are able to keep their codebases secure, private and customisable.
Private cloud repository reality
QUOTE: "[Over] 27 percent of enterprise business respondents indicated their companies were using private cloud solutions, compared with the 24 percent tapping public cloud options. An additional 17 percent noted firm plans to deploy private cloud, compared with 13 percent planning a public cloud deployment," according to Verizon's recent report, State of the Market: Enterprise Cloud 2016.
"We built GitLab EE ground up for the enterprise to deliver enterprise class support to our customers and give companies unprecedented control," Sytse Sijbrandij, co-founder and CEO of GitLab.
In the release of GitLab 8.2, the Enterprise Edition added repository mirroring to the existing list of enterprise-focused features.
EE-specials
To increase performance for distributed team members, each month GitLab releases EE-focused features along with the monthly GitLab release.
In addition to the EE-only features this month, support for Git LFS was released which allows companies that require the versioning of large files to use GitLab EE.
With over 1 million downloads and hundreds of thousands of developers using GItLab, GitLab's developer community is found inside firms including NASA, CERN, Alibaba, SpaceX, O'Reilly, IBM, and Expedia.
GitLab is available as a free, open source Community Edition, a free SaaS GitLab.com version and (not for free) as a new Enterprise Edition (EE).