Microsoft patents a smartphone with sliding modular bay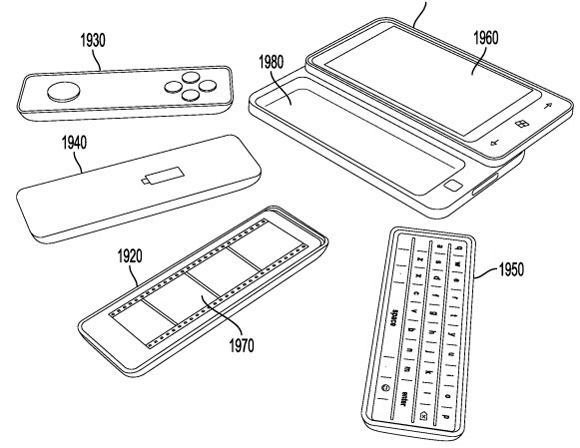 A new patent submitted by Microsoft indicates that it is exploring the possibility of developing a smartphone with a sliding modular bay.
The potential components would most likely be held in place with a magnet and would work via either a small docking connection or wirelessly.
If the add-ons were to function wirelessly then, in theory, they could be used separately to control the handset or act as a media remote.
As you can see in the image, Microsoft is suggesting it could be used to store a number of things. The patent seems to show a gaming pad, an additional battery, what I'm assuming is a second screen (indicated by an old fashioned film reel for some reason) and just a plain Jane keypad.
As for the likelihood of this making it to market, who knows, but I for one think it is actually quite a good and innovative idea.