Lotus Notes importance of Android
IBM Lotus is supporting Android phones with its email and collaboration software Notes. The company announced at the Lotusphere 2010 conference in Orlando, Florida, that it would initially support the Nexus One phone from Google.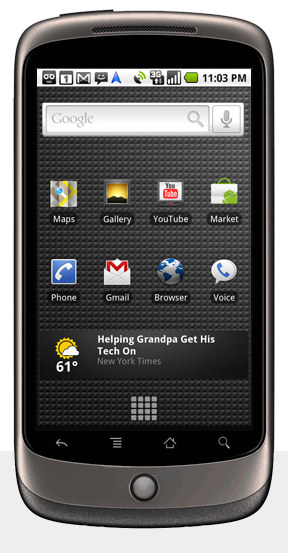 Lotus Notes Traveler for Android will appear in the second half of this year, the company announced. This will give business users of Notes' push emails and two-way access to calendars and contacts. With the recent announcement of wider access for RIM BlackBerry and Nokia phones to social networking extensions of the Lotus environment, quite how wide-scoping the Android software will be is open to speculation. Perhaps we'll be hearing about extensions to the iPhone Traveler software announced last September.
Although the Nexus phone was named at the announcement, it was pointed out that the Traveler package will run with Android 2.0 and 2.1 which implies that the software will run with other makes of compliant smartphones.
Lotus also announced an addition to the iPhone Traveler service which adds encryption to the email system to secure messages from prying eyes. The increasing use of remote wiping of data from stolen phones still leaves a window of opportunity for thieves before the theft is detected, reported and acted upon. This must be a point of concern for businesses and 2010 will probably see an increase in security add-ons in the mobile market.