Creating not just consuming
This is a guest blog by Chris Monk, learning co-ordinator at The National Museum of Computing located on Bletchley Park.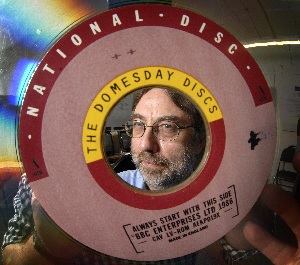 Any self-respecting science needs to understand its past. Today's young people are digital natives, and at The National Museum of Computing we can demonstrate to them that they are living through the latest chapter in the development of computing and technology. After the first full year of our educational programme, 3000 students have come through our doors to explore their digital heritage.
Now that schools are out, we can open our doors more often to let everyone explore our Museum that has already been acclaimed as "a national treasure" by Martin Campbell-Kelly, a leading British computer historian.
So from 27 July until 1 September, TNMOC will have a Summer Bytes Festival and will be open every afternoon from Wednesday to Sunday with special themed weeks with lots of hands-on activities.
We are especially keen to get young (and older!) people coding and to encourage a generation of creators, not just consumers, of the amazing technologies that are developing daily before our eyes.
Summer Bytes is about special events, demos and workshops for adults and young people. Our first theme on 27-28 July will enable visitors to explore computer music through hands-on with some vintage and dedicated systems. In August, there will be a daytime astronomy event, computer games workshops, 3D printing demonstrations and workshops, a special LEGO event and coding with Arduinos and Raspberry Pis.
And all this will be in the context of almost certainly the world's most stunning display of working vintage computers – from the rebuild of Colossus, through the Harwell Dekatron, the world's oldest working digital computer, the monster mainframes of the 1970s and 1980s to the desktop and handheld revolutions of today.
We'd love to see you there!
Full details at http://www.tnmoc.org/summer-bytes-extended-opening-times