Extreme environment calls for radical datacentre dress sense
Hold the front page…Lenovo has a new range of servers….what's more they work hot and cold. Extreme hot and cold, at least that's what Tom Goodwin, head of server and storage at Lenovo UK, showed in his presentation about the new machines. So we have an operating range of 45°F (ie 7°C) to 113°C (235 °F). Datacentre manager Tom (pictured below), strips off in preparation for doing some routine maintenance in the hot aisle of his company's new Lenovo-powered datacentre.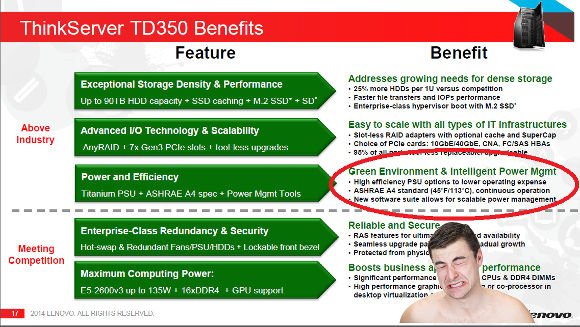 <datacentre manager="" tom="" (pictured)="" stripped="" off="" recently="" to="" do="" some="" routine="" maintenance="" in="" the="" hot="" isle.