Healthcare and NHS IT
IT is becoming increasingly critical for healthcare delivery. Vital initiatives such as electronic medical records, patient administration systems and telehealth are receiving growing investment in the NHS and elsewhere. Key technologies such as mobile, tablets and cloud are also essential for improving the healthcare industry with digital healthcare technology. Read the latest news about NHS IT and find resources on the broader world of healthcare IT with the news, case studies and advice in this topic section.

Download this free guide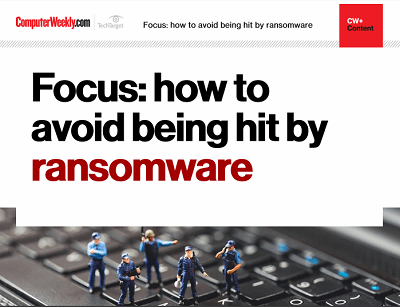 WannaCry wake-up call
The global ransomware attack in May 2017 affected more than 200,000 computers in over 150 countries, including in the UK where the NHS was forced to restrict operations and turn away patients. Is this wake-up call for businesses to finally pay serious attention to cyber security? This Computer Weekly Special Report analyses the risks of ransomware and provides best practices to protect from future WannaCry threats.
By submitting your personal information, you agree that TechTarget and its partners may contact you regarding relevant content, products and special offers.
You also agree that your personal information may be transferred and processed in the United States, and that you have read and agree to the Terms of Use and the Privacy Policy.