Capacity for change
Over the years storage has very much been the poor relation, something purchased as a server add-on. However, now it is important...

Download this free guide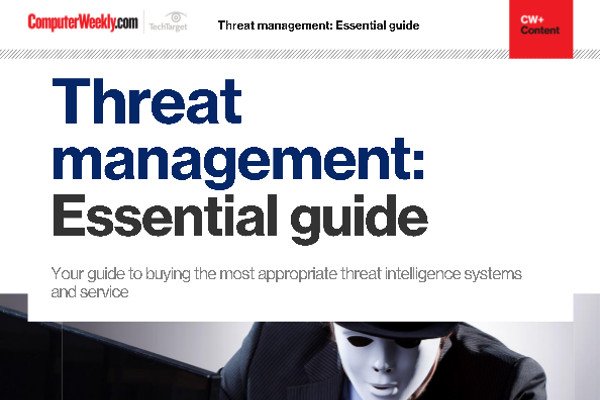 Don't become a victim!
Find out what are the most appropriate threat intelligence systems and services for your organisation
By submitting your personal information, you agree that TechTarget and its partners may contact you regarding relevant content, products and special offers.
You also agree that your personal information may be transferred and processed in the United States, and that you have read and agree to the Terms of Use and the Privacy Policy.

Over the years storage has very much been the poor relation, something purchased as a server add-on. However, now it is important to consider storage technology and products as critical components of the IT infrastructure. It is no longer adequate to simply archive data and forget about it.

The continuance of the silo mentality to infrastructure deployment, driven in many cases by an over-reliance on tactical short-term projects, is leading to an unmanageable situation, especially in the storage environment.

A strategy needs to be put in place to manage data during its retained period to ensure it is not altered or deleted, to enable it to be moved automatically as its status changes, and then at the end of its retained period to allow it to be automatically deleted.

It is crucial that organisations treat information as a strategic resource and include storage provision into overall IT aims. Progressing on the path of knee-jerk reactions to the increasing cost of data by throwing more disc space at the problem or ignoring it by leaving all data on disc can no longer continue. The time has come to grasp the nettle, stop firefighting the symptoms and develop a strategy to attack the root causes.

Organisations that fail to match their requirements to storage deployment will invariably find themselves with data that is held for too long or on an inappropriate medium, all of which adds up to increased cost of data ownership at a time when there is still pressure to reduce budgets.

To prevent this, storage strategy needs to cater for the time sensitivity of data, enabling data that has resided on the system for a predetermined length of time to be automatically migrated to a less expensive storage media in a tiered architecture.

Furthermore, when taking into account remote data and removable media, it is extremely important to acknowledge that information mobility is in fact more important than the actual location of the user. Company-sensitive information that finds its way onto a mobile device of whatever type should be viewed as being far more vulnerable and open to theft and misuse than the information that resides in corporate networks, systems and applications.

Networked storage provides a number of benefits to the organisation, not least the opportunity to improve storage utilisation, but there are pitfalls awaiting the unwary. The very fact that all the enterprise's data is in one place and connected to the network means it is more vulnerable to being compromised. This additional risk is unavoidable given the architecture of data storage. IT management must take steps and put in place strategies, policies, processes and technology to mitigate this risk.

A central focus of any storage strategy must be to make optimal use of storage infrastructure. This includes existing assets, any future purchases and obtaining the best value from managed services. To maximise value there are a number of key approaches that can be adopted by IT management in conjunction with other IT infrastructure optimisation projects. These include centralising management, storage consolidation, virtualisation, tiered storage, automation and the ultimate goal of utility storage.

The deployment of storage consolidation and the adoption of a more centralised approach can bring benefits, including a reduction in system administration overheads, easier data management and a simpler infrastructure. Engineering storage on demand offers the prospect of flexibility to provide for planned capacity as well as being able to adjust capability to support changing business needs.

Mark Blowers is senior research analyst at Butler Group
Read more on IT risk management