Alexi TAUZIN - Fotolia
Copenhagen fintech hub opens its doors
Copenhagen gets a financial technology startup co-working venue as the city attracts more digital entrepreneurs
Copenhagen has launched a financial technology (fintach) hub with the opening of the doors of the Danish capital's first startup co-working facility focused on financial services.

Download this free guide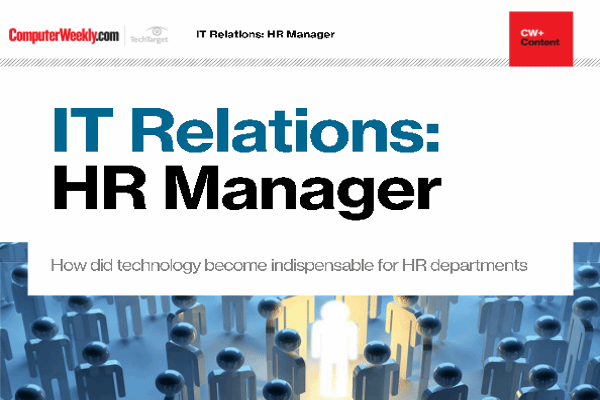 How did technology become indispensable for HR departments
HR and IT departments have begun to work closely together over the last few years. While HR historically has often received limited attention, companies now understand the key role the department plays in the business.
By submitting your personal information, you agree that TechTarget and its partners may contact you regarding relevant content, products and special offers.
You also agree that your personal information may be transferred and processed in the United States, and that you have read and agree to the Terms of Use and the Privacy Policy.
Copenhagen FinTech, which was created in September 2016 by the Financial Services Union Denmark, the City of Copenhagen and the Danish Bankers Association, is now up and running.
Thomas Krogh Jensen, director at Copenhagen FinTech, said the opening of the Copenhagen FinTech Lab reflects a wider strategy to establish a fintech ecosystem in Denmark.
Jensen said this means Denmark will "at least be seen to compete with the Nordic countries", and he hopes the country's fintech industry will eventually be among the best in northern Europe.
Some 40 fintech entrepreneurs have already moved into the hub, with more on their way, according to Copenhagen Fintech.
The 1,000 square metre lab co-working space can hold a total of 100 people. It expects to house around 30 startup companies and hold fintech-focused events and activities.
Nordic countries have strong ambitions to challenge the UK for the number one spot for fintech in Europe. In 2014, the Nordics were second only to the UK and Ireland as the most significant region for technology investment in Europe, with $623m and $345m respectively.
With the UK leaving the European Union, Nordic countries could become a more attractive place than London to base business, with access to more talent and a large trading group.
Read more about fintech in the Nordics
Copenhagen is also pioneering in terms of creating the right environment for startup companies. For example, in May 2016, the city launched a platform that enables its citizens and businesses to buy and sell previously unavailable data to help them create digital services in the city.
At the time of launch, Frank Jensen, Copenhagen's mayor, told Computer Weekly he wants the city to be a hub for developing technology aimed at making cities more efficient and better places to live. "I want Copenhagen to be a city laboratory for designing and testing new technology," he said.