lassedesignen - Fotolia
Insurer launches UK's first driverless car policy
Specialist motor insurance provider Adrian Flux introduces new contract terms for a driverless car insurance policy
Specialist car insurance provider Adrian Flux has introduced a dedicated insurance policy for driverless cars, which it claims to be the first in the country, as wider trials of fully automated driving technology begin on UK roads.

Download this free guide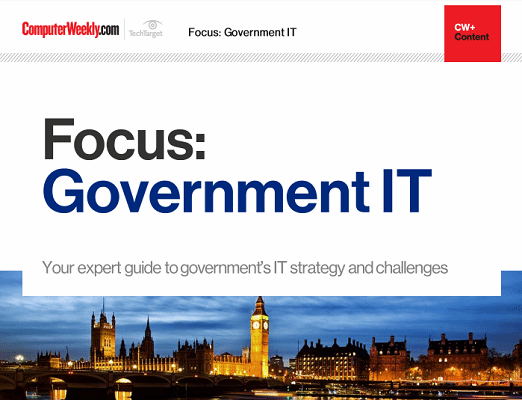 Government IT in post-Brexit Britain
Get an expert look at the government's ideas for a prosperous post-Brexit Britain as well as its ambitious 5G strategy. Features an interview with Sarah Wilkinson, chief data, digital and technology officer at the Home Office.
By submitting your personal information, you agree that TechTarget and its partners may contact you regarding relevant content, products and special offers.
You also agree that your personal information may be transferred and processed in the United States, and that you have read and agree to the Terms of Use and the Privacy Policy.
To date the majority of accidents involving driverless cars – statistics on which have been disclosed in the US – have been the result of human error. However, one of the more animated debates on the future of driverless cars has centred on who bears responsibility in case of a crash.
Adrian Flux said that besides catering to those consumers who already have limited automated features in their vehicles – such as reverse parking aids – it wanted to encourage more debate around the issue of liability when it comes to autonomous technology.
Gerry Bucke, general manager at the Norfolk-based insurer, said: "As the UK continues to invest in driverless research in preparation for the growing market for autonomous vehicles in the near future, we wanted to help provide confidence and clarity around the ongoing debate.
"We understand this driverless policy to be the first of its kind in the UK – and possibly the world. It's a fantastic starting point for the insurance industry and the policy, like any other, will be updated as both the liability debate and driverless technology evolve."
The policy takes account of the Modern Transport Bill, which was announced in the Queen's Speech in May 2016, and will extend compulsory cover to accidents where the vehicle, instead of the driver, is at fault.
Road minister Andrew Jones has already said the insurance industry would have to adapt to the introduction of driverless cars, and made it clear that in the government's view, liability would fall on the car itself.
Four policy scenarios
The Adrian Flux policy will initially cover motorists in four specific scenarios. These are: failure to install vehicle software updates and security patches, subject to an increased policy excess; satellite failure or outages affecting navigation systems, or failure of the manufacturer's vehicle operating system or other critical authorised software; loss or damage caused by failing (when able) to manually override the system to prevent an accident should the system fail; and loss or damage should the vehicle be hacked.
Although fully automated cars are still very much in the testing phase, Bucke said that more than half of new cars sold in 2015 already incorporated some element of technology that was capable of controlling the vehicle or taking decisions on the driver's behalf, hence the time was right for the introduction of a dedicated policy.
"We already provide discounts for cars fitted with assistive technology such as autonomous braking as it has been proved to reduce accidents, and therefore claims. This is a natural continuation of the work that's already gone into this area," he said.
A recent survey conducted by the firm said that automated vehicles still had a long way to go before they were widely accepted in the UK. Its statistics claimed that 45% of UK drivers didn't like the idea of giving up control to a computer, and 36% said they liked driving too much to cede the wheel.