popyconcept - Fotolia
Difficult-to-use IT pushes stress and heart rates to dangerous levels
Studies indicate trying to fix or work with tricky technology isn't particularly good for your health
Research into the tech habits of 1,000 UK office workers found 86% experienced "serious meeting stress" as a result of troublesome technology.
The findings, from technology market research company Vanson Bourne, and commissioned by virtualisation supplier Barco, found heart rates were often being pushed to dangerous levels, with deadlines missed and time wasted.

Download this free guide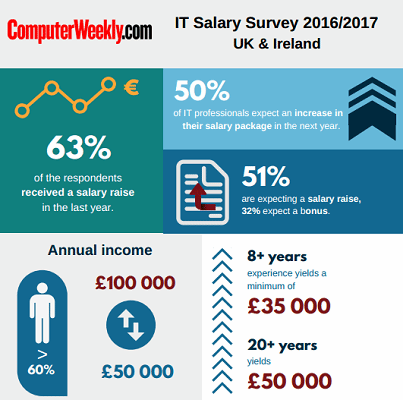 Infographic: How does your salary compare in the UK?
What does 8 years versus 20 years yield in terms of salary in IT? Is management worth it? Quick infographic results from our 2016 UK and Ireland Salary Survey.
By submitting your personal information, you agree that TechTarget and its partners may contact you regarding relevant content, products and special offers.
You also agree that your personal information may be transferred and processed in the United States, and that you have read and agree to the Terms of Use and the Privacy Policy.
Rates reached 179bpm, about the maximum for a 40-year-old man engaged in strenuous exercise. This compared with the normal resting rates of between 60-100bpm.
A second study, looking at people's reaction to technology going wrong in meetings, was carried out by Mind Labs. Twenty-seven workers took part, all of whom hold meetings and give presentations at least once a month.
They were connected to equipment measuring their electrodermal (variation in the electrical characteristics of the skin) activity and heart rate.
David Lewis, neuropsychologist and director of Mind Labs International, said there was evidence people attempting to get meeting room technology to work experienced stress, which has a negative impact in the workplace. "People miss deadlines, and some even report that they have missed out on promotions as a result," he said.
The study found that 60% of the office workers will, at least initially, try to fix problems themselves, 49% will at some point call IT support, while 30% will give up and just try something else.
A total of 90% of the interviewed group actually prepared for technology failures by using print outs as alternatives to collaboration technology.
Read more on Managing IT and business issues