PayPal most trusted mobile wallet in UK as Apple Pay set for launch
Although it expects rapid adoption, Apple Pay faces challenges scaling in the UK with consumer trust in other providers – notably PayPal
Consumers regard PayPal, banks, credit card networks and Amazon as the most trusted supplier for mobile wallets in the UK, with banks and credit card companies close behind.

Download this free guide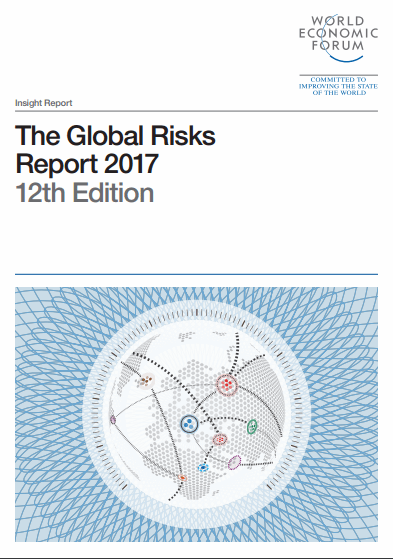 Global Risks Report 2017
Crisis patterns over the past decade have changed dramatically. 10 years ago elements such as civil war and oil prices were the top global risks to take into account. Now we see water crisis and extreme weather events taking control of keeping us up at night. Download this extremely insightful Global Risk 2017 assessment from the World Economic Forum to help prepare you for what you can't know.
By submitting your personal information, you agree that TechTarget and its partners may contact you regarding relevant content, products and special offers.
You also agree that your personal information may be transferred and processed in the United States, and that you have read and agree to the Terms of Use and the Privacy Policy.
As Apple Pay nears launch in the UK, Forrester said it expects faster adoption in the UK than in the US – but doesn't expect it to grow quickly.
Research from Forrester has revealed 27% of UK consumers with iPhones would trust Apple to provide a mobile digital wallet. But 43% trust PayPal and 40% banks with credit card networks (40%) and Amazon (32%) are also more trusted.
Forrester analyst Thomas Husson said Apple Pay adoption in the UK will be faster than in the US – but added: "Faster adoption in the UK does not mean Apple Pay will scale quickly."
He said Apple still has work to do to convince merchants that Apple Pay will differentiate and must win trust among consumers. "Apple still has to demonstrate the added value it will bring to merchants (better experience, faster checkout, incremental revenues, etc.) and brands," Husson said.
"Also, Apple needs to create trust among UK consumers. They managed to do so in the US and no doubt trust will increase with the backing of banks."
Apple Pay allows users of Apple's iPhone 6 and iPhone 6 Plus to make payments, by scanning their iPhones over contactless readers. The service was launched to iPhone users in the US in November 2014 and quickly gained popularity. In its first month of availability, the technology was responsible for 1% of digital payments in the US. By comparison, Google Wallet, which was launched in 2011, accounted for 4% of payments in its first month, according to the ITG Mobile Payments report.
Technology companies such as PayPal – which is already deeply embedded in the finance sector – will challenge Apple's ambitions to grow its payments business.
Technology firms threaten banks
Meanwhile, the man tasked with making PayPal a giant of financial services told an audience of investors that software is eating into the sector and PayPal is at the centre of this.
Dan Schulman told an audience at the Morgan Stanley Technology, Media and Telecom conference in San Francisco that PayPal could be the world's leading open digital payments platform.
Ebay's decision to spin off PayPal – announced in September 2014 – enabled each of the two to focus separately on growth, suggesting PayPal had its own ambitions.
The e-commerce firm is already starting to navigate its own future. In July 2015 it bought digital money transfer firm Xoom for nearly $900m; and in March it acquired mobile payment startup Paydiant, for $280m.
Read more about how IT is shaking up the finance sector
PayPal could go much deeper into financial services. According to research, it is the company most trusted with people's personal financial details in the technology sector.
According to research by the Economist Intelligence Unit (EIU), banks are more worried about technology companies than the threat from challenger banks. The EIU report revealed that 36% of banks think technology companies are the main threat. A total of 21% said non-financial services firms, such as retailers, were the biggest threat; 13% said new banks represented the biggest threat; and 12% pointed to payment specialists such as PayPal.