Large enterprises will be the first to benefit from software defined networking (SDN) as they won't have to wait for fully fledged standards before they adopt the solutions, says Patrick Zhang, president of marketing solutions for Huawei's enterprise business group.
Speaking to Computer Weekly at the firm's headquarters in Shenzhen, China, the executive said Huawei had been at the heart of SDN development since the beginning.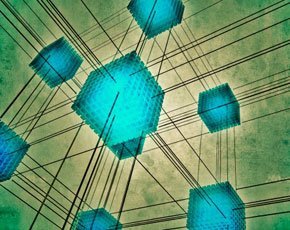 "When this concept [had] just emerged, Huawei became a major partner of SDN [standards] organisations," said Zhang. "Through all these years of research we firmly believe SDN can create value for customers."
However, he admitted there was still work to be done on finalising the standards and customers had different needs.
"SDN demonstrates an open architecture and, of course, based on that open architecture between the controller and switch, there has to be a standard protocol," said Zhang. "But we also notice that in enterprise markets and carrier network markets they have different requirements for the standard protocol."
The less strict of the two is enterprise and since Huawei launched its most recent SDN-enabled switch in August, it has already seen five large firms sign contracts to apply it to their campus networks.
Zhang believes this showed SDN could make an impact on enterprise environments now, even if standards had not been completed.
"In the enterprise market, if we believe the technology can help our customers [with] business issues even if the standard hasn't been fully [finalised] we can still apply that," he said. "So, in enterprise markets, that is the path we took; on one side we provide the technology to our customers, on the other side we standardise."
However, telecoms companies, which represent Huawei's biggest customer base, will have to wait.
"I think for the carrier network market it may take them longer because they have to [wait to] apply and deploy after [SDN] has been fully standardised," said Zhang.
The UK is a major target for Huawei's enterprise group, which only formed in 2011, due to its history with the firm and large number of industry players based there.
"Before we entered the enterprise market we already had a lot of corporation with UK carriers such as BT, Vodafone and EE," added Zhang. "Actually we entered the enterprise business market through the partnership we had with our carriers, for example through BT Wholesale."
"In 2011 when we officially established the enterprise business, we were not operating in all countries and only chose a select number. The UK is one of them. It has a large requirement, a big potential enterprise market and in UK, for example with our cooperation with BT Global Services, we can support the solution and spread it around into the global business."
Email Alerts
Register now to receive ComputerWeekly.com IT-related news, guides and more, delivered to your inbox.
By submitting your personal information, you agree to receive emails regarding relevant products and special offers from TechTarget and its partners. You also agree that your personal information may be transferred and processed in the United States, and that you have read and agree to the
Terms of Use
and the
Privacy Policy
.