Case study: Benetton rolls out shopper and staff Wi-Fi
The United Colours of Benetton stores offer secure access for staff and free browsing for customers with managed Wi-Fi networks from On Direct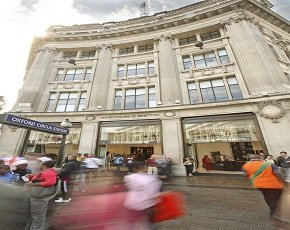 ---
The High Street has always been a hub of activity but increasingly it is becoming a hub of connectivity for the...
Continue Reading This Article
Enjoy this article as well as all of our content, including E-Guides, news, tips and more.
By submitting your personal information, you agree to receive emails regarding relevant products and special offers from TechTarget and its partners. You also agree that your personal information may be transferred and processed in the United States, and that you have read and agree to the Terms of Use and the Privacy Policy.

consumer hitting the shops.
A number of large retail stores have begun introducing technology to the shop floor to boost user experiences, as well as help shift more goods, from QR codes to mobile applications.
Now clothes outlet Benetton has embraced the trend and brought public Wi-Fi access to its customers.