Case study: Benetton rolls out shopper and staff Wi-Fi
The United Colours of Benetton stores offer secure access for staff and free browsing for customers with managed Wi-Fi networks from On Direct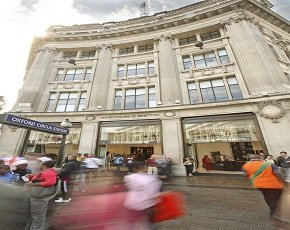 ---
The High Street has always been a hub of activity but increasingly it is becoming a hub of connectivity for the consumer hitting the shops.
A number of large retail stores have begun introducing technology to the shop floor to boost user experiences, as well as help shift more goods, from QR codes to mobile applications.

Download this free guide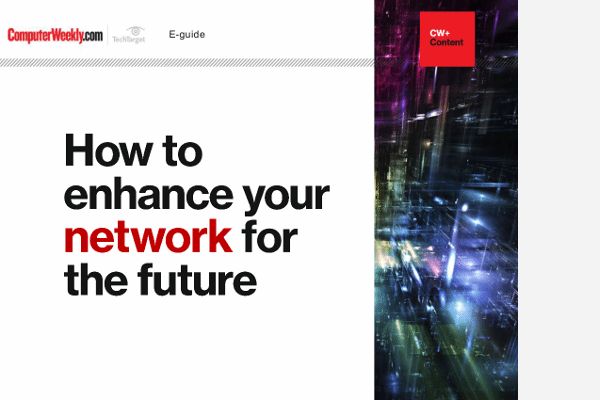 How to enhance your network for the future
Latest on networking developments and directions: NFV, self-optimising networks and IoT enabled smart cities
By submitting your personal information, you agree that TechTarget and its partners may contact you regarding relevant content, products and special offers.
You also agree that your personal information may be transferred and processed in the United States, and that you have read and agree to the Terms of Use and the Privacy Policy.
Now clothes outlet Benetton has embraced the trend and brought public Wi-Fi access to its customers.
"Originally we wanted Wi-Fi for mobile staff moving between offices," said Mark Bishop, IT manager for Bencom Retail, which operates Benetton's UK stores.
"Also in our flagship stores we had a number of promotions and events going on, so Wi-Fi was useful for temporary internet access."
Benetton installed a few ad hoc Cisco routers, but had not considered public Wi-Fi access, due to the security issues of having customers and staff sharing the same connections.
Benetton began conversations with On Direct to install the company's managed Wi-Fi solution. This gives the IT department access to each of its access points and the ability to monitor activity piece by piece, meaning any performance issues can be picked up and addressed straight away.
It also provides traffic management capabilities so staff access can be prioritised over the public if they need it for work applications. Extra levels of security can be added in to keep the two types of data from crossing.
One of the tools Bishop rated was the cloud-based management controller, as it made the roll-out of the solution much simpler.
"Being the IT administrator for all our UK-owned stores and UK offices, I needed something that was easy to deploy," Bishop said. "Some of our sites can be quite remote and the fact that On Direct offers a cloud-based controller means the only device to be rolled out is the access point.
"Either On Direct or I directly send the unit to the stores. Because the units self-configure from the cloud, the staff simply connect them to the network. Deployment takes just minutes for new access points and you don't have to be an IT expert to work it out.
"This drastically reduces deployment costs and time as we don't have to rely on external contractors for installation."
Often there are issues along the way, but the only one Bishop could cite was getting to grips with the number of management tools on offer, which could prove to be a little complex.
"The 'nice' challenge is identifying how to use all the various analytics and dashboard information," Bishop said.
"The level of usable information is very impressive for even the most basic user or administrator."
The price was also appealing. Dispensing with the on-site wireless controller cut costs significantly. On Direct offers monthly rental schemes for the hardware and Benetton pays a licence fee for the dashboard application.
The roll-out of the Wi-Fi network has received praise from staff and customers who are increasingly using the connections.
"With ever evolving connectivity and security, we found we could offer our customers usage of our bandwidth without affecting the performance of our internal systems," said Bishop.
The IT department has also focused on taking advantage of the extra marketing opportunities the network log-in brings, but prides itself on not being too intrusive.
"The open public network is free to all within range and directs users to a customised Benetton splash page welcoming them to the store or brand," explained Bishop. "This is a good opportunity for us to promote any in-store or corporate activities."
"Once a disclaimer is agreed, we initially re-direct to the Benetton website but then allow virtually unrestricted web usage thereafter, which is what most people want when they are on the move or shopping.
"Rather than interrupting the users experience with constant splash pages, we prefer to use a far less intrusive banner which sits on top of any website the user browses to."
The internal network for employees is secured from the public, who blocked from accessing the local area network (LAN) it runs on.
The next step is to see how much more Benetton can exploit the promotional uses of the Wi-Fi network. Because of the easy deployment, Benetton also plans to use the system for more one-off events to attract attention.
"Our most recent use of Wi-Fi with the support of On Direct was to install additional access points at one of our flagship stores in Knightsbridge for one day, to support the international launch by our CEO of the latest phase of our current corporate advertising campaign," said Bishop.
"As the hosting country, we asked On Direct to provide high-speed internet access to over 100 journalists and invitees to this major event. This was potentially a tricky task, considering the event was hosted in a flagship store which was trading right up until the morning of the event."
"The event went off without a hitch," he added, "and is a great example of how easy it is to set up managed Wi-Fi at a moment's notice to provide on demand internet access."
Read more on Wireless networking