CIOs face the challenge of controlling the use of employee computing devices in the office as workers return to work with new smartphones and tablet PCs.
Research carried out by cloud supplier Star revealed that there is a mismatch between the devices that workers want to use at work and the ones the IT departments permit.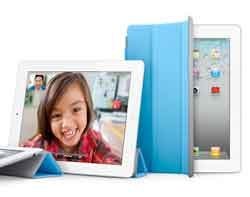 Research found that while over 60% of people said they wanted to use their iPhone and iPads as part of their work less than half of IT departments had integrated these devices. Meanwhile 38% of those interviewed said they want to use the Blackberry and 54% of employers have made this possible.
The study revealed that 64% of technical staff complained it was increasingly difficult to manage the demands of users who want to use their own equipment at work and only one-in-four workplaces surveyed allow more than a tenth of workers to use their own devices for work. 
Star says there will be dissatisfaction and tension in the workplace if staff cannot use their own devices. "It is clear that the consumer trends in technology will be one of the biggest factors in 2012 that drive UK companies to rethink their IT."
Businesses IT users now have a powerful voice in defining enterprise IT strategies, according to research from CIO Connect. The survey of 200 enterprise CIOs revealed 67% of CIOs believe IT users are now one of the most powerful drivers of change in enterprises.
Schemes catering for staff bringing their own devices are becoming more popular at large enterprises. They offer cost savings through reducing hardware spending, improved working methods by giving workers the technology they are most suitable to their roles, and staff satisfaction , according to companies that have implemented them.
For example a pilot scheme introduced by Citrix to enable employees to choose the computing device they use at work has been formalised after successful take-up.
In September 2008, Citrix introduced a scheme, known as Buy Your Own Computer (BYOC), and made it initially available to 10% of its total workforce of over 5,000.
The scheme, under which the company pays for the device the worker chooses, is now available to all staff and has been taken up by 20% of the company's staff worldwide.
In its 'Future of Work' initiative, IT services firm Cognizant said the Millennial mindset will change how people communicate in work and with customers, and businesses will have to cater for this or risk losing staff to the companies that can offer them the technology they want at work
Email Alerts
Register now to receive ComputerWeekly.com IT-related news, guides and more, delivered to your inbox.
By submitting your personal information, you agree to receive emails regarding relevant products and special offers from TechTarget and its partners. You also agree that your personal information may be transferred and processed in the United States, and that you have read and agree to the
Terms of Use
and the
Privacy Policy
.