This Content Component encountered an error
This Article Covers
RELATED TOPICS
This Content Component encountered an error
This Content Component encountered an error
Marc Benioff, head of cloud provider Salesforce.com, has given his swan song speech at Oracle Open World, comparing Larry Ellison to an oppressive dictator.

Download this free guide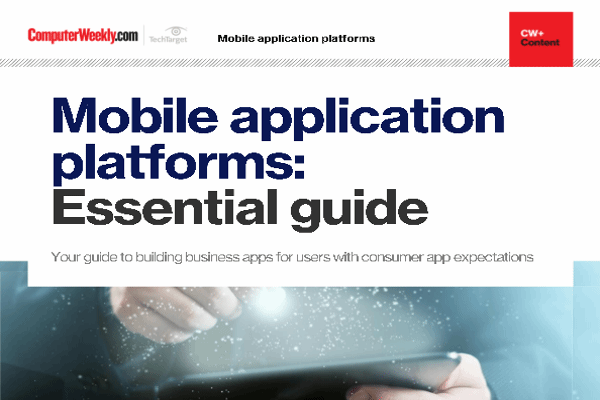 Time to take control of mobile applications
Expert tips on how to deal with mobile application platforms
By submitting your personal information, you agree that TechTarget and its partners may contact you regarding relevant content, products and special offers.
You also agree that your personal information may be transferred and processed in the United States, and that you have read and agree to the Terms of Use and the Privacy Policy.
During the talk Marc Benioff made several comparisons between Ellison and oppressive dictators. He also expressed his disappointment at Larry Ellison's decision to reschedule Benioff's talk for after the conference officially ends.
Benioff was speaking at a hotel near the Oracle Open World venue. He claimed Oracle had bumped his keynote due to comments he made on Facebook that Oracle CEO Larry Ellison had "set the bar low" with his opening speech on Sunday.
During his address, Benioff criticised Oracle's business model. Asking organisations to make significant investments in mainframes such as Exadata does not enable them to save money by reducing capital expenditure, Benioff said.
---
Sign-up to Computer Weekly to download our in-depth Special Report on Oracle
---
.
"It's all about mitigating risk and, with the cloud, risk is mitigated because you can pay-as-you-go. Capex is always cut back when things get difficult.
"In the new world of the cloud it's not about the proprietary mainframes Larry is proselytising will deliver data at 'the speed of thought'. There is no Oracle Exadata delivering anything close to the scale of what Facebook is doing," he said.
Facebook CIO Tim Campos was brought on stage by Benioff to reiterate the cloud providers' message. When asked how the social media giant managed its data, Campos said Facebook had used an open source approach for scalability rather than making significant mainframe investments.
The spat may come as a surprise to some, as Ellison was one of the first investors in Salesforce.com. Benioff said Ellison was a great CEO and was doing the right thing for his shareholders.
When asked if he would attend Open World next year, Benioff said: "That is up to Larry. We probably don't need Open World to get out our message like we did in the past. I guess this is our swan song."
Ellison was highly critical of Salesforce during his keynote speech earlier in the day: "Use the Salesforce cloud if you want them to run your applications forever. Its kind of sticky, ultimate vendor lock-in.
"You can check in but can't check out," Ellison said. "It's the roach hotel of cloud."
---
Computer Weekly Special Report on Oracle
This Content Component encountered an error