CIOs will be spending between 40% and 80% of their IT budgets on cloud services in five years, according to senior IT leaders.
The promise of lower capital spending on IT, lower overall IT costs and greater technical agility make cloud computing inevitable, according to a panel of 50 CIOs.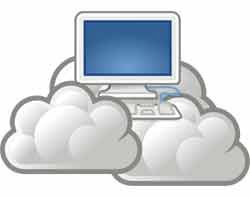 But there remain significant hurdles to overcome before businesses can trust core business applications in the cloud, the CIOs told management consultants Xantus.
"Personally, I think cloud will be big in the future" said Mike Naden, IT director of United Utilities, "but it's one of the most over-hyped words I've come across in IT/IS for at least 10 years."
---
Sign up to Computer Weekly to download the full cloud computing report
---
Around 23% of the CIOs polled are use cloud-based services. A further 53% said they would use cloud applications in the next 12 months. Only 4% had no plans to use the cloud.
In 18% of cases, the business rather than the IT department was driving the move to cloud.
"There was a very broad consensus that, in three to five years, cloud was going to be a major component of everyone's IT estate," said Mac Scott, associate director of Xantus.
Despite the promises made for cloud by suppliers, CIOs were cautious about the potential returns. Most said a return on investment of between 10% and 25% was realistic.
CIOs are still cautious when it comes to moving core IT systems over to the cloud, with most planning to move commodity services such as e-mail, the research revealed.
More than a third thought e-mail and office software would move to the cloud in a year. Just under quarter suggested that HR, finance payroll, procurement and supply chain applications as suitable applications to move quickly to the cloud.
Fewer than 20% of the CIOs predicted core banking, financial platforms, payment systems, CRM workflow, supply chain applications and customer data would reach the cloud in a year.
Barriers to cloud adoption
The research showed there remain significant barriers to organisations moving to cloud applications.
Over half of the CIOs identified the need to integrate their existing legacy system into the cloud as one of the biggest hurdles.
"Organisations will be running hybrid cloud for a significant period of time, so they will have to deal with linking existing systems and the public cloud," said Scott.
"In a number of early adoptions for cloud, companies have not factored in the cost of integration, and that has come as a shock," he said.
Some 25% of CIOs said they had concerns about the consistency and standard of cloud services. And 10% said they were concerned they could become locked in to one supplier's cloud service.
Only 6% of the CIOs questioned felt the physical location of cloud data was a hurdle, but the CIOs of several large organisations said it was an issue.
"We interpret the regulations that our data has to stay within the UK. We need to ensure where our data is located, have management of it, and know which jurisdiction it is located in," said Mick Mitchell, interim business leader at the Co-operative Banking Group. "Our security teams are always nervous about putting data services in the cloud."
CIOs said it would take longer to resolve external barriers to cloud than barriers in their own organisations.
Around 40% said it would take three to four years to resolve the issues around cloud computing, and 35% said it would take between one and two years.
---
Public sector leads the way
The public sector is ahead of the private sector in cloud computing, according a the panel of 50 CIOs questioned by management consultants Xantus..
Over 30% of public sector organisations questioned use cloud applications, compared with 19% of private sector organisations.
Public sector CIOs are more bullish about the short-term prospects of the cloud, the research revealed.
Over 56% expect applications ranging from e-mail to HR systems and credit card data to move into the cloud within the next two years. This compares with only 32% of private sector CIOs.
And 45% of public sector CIOs are optimistic that the barriers to the cloud will be overcome in two years, compared with 29% of private sector CIOs.
The findings come as public sector CIOs face unprecedented pressure to cut spending, making low-cost cloud services an increasingly attractive option.
"An IT department in the pubic sector is probably going to have to lose 25% of its staff, and budgets are going to be capped by 25% or more. This means doing everything as cheaply as possible," said Adrian Steel, head of infrastructure management at Royal Mail.
Public sector suppliers are beginning to deliver more workable solutions, the research revealed.
A year ago suppliers were playing lip service to the idea of a government cloud, said Peter Scott, head of information and technology infrastructure at the Department of Justice. "Now there are reference architectures that organisations can build their virtualisation against," Scott said.
Estimates of the return on investment from cloud systems vary more widely in the public sector, compared with the private sector.
Half of the public sector CIOs questioned predicted a return of 10% or less, while a quarter expects returns of 50% or more from the cloud.
Adrian Steel said that the more cautious organisations may be exaggerating to help the business case, particularly when there are concerns from the business over security and regulation.
---
What CIOs say about the cloud
Applications
"At present, we're not taking the core functionality, such as e-mail or core customer information systems, to the cloud." - Mick Mitchell, interim business leader, Co-operative Banking Group.
"For non-critical business services where I can burst out for more power or for an activity which I could essentially do without, the cloud service has a place" - Mike Naden, IT director, United Utilities.
Public sector
"There is a bit of realism that 'what we're doing isn't leading edge' and its pretty much about logistics. The councils are all run independently and can't afford to buy their own compliant applications".
Adrian Steel, head of infrastructure management, Royal Mail
"There is a danger that 'software as a service' creates lots of lock-ins. Policies and principles need to be in place to get this right, from the start. I'm a firm believer that businesses get the IT they deserve and the suppliers you get are also the ones you deserve."
Peter Scott, head of information and technology infrastructure, Ministry of Justice.
Barriers to cloud
"The biggest push for me is in getting our own infrastructure into a condition that is in better shape from a "maintain and manage" point of view and to allow a seamless integration when standardisation of cloud tools comes along. I don't think we have figured that out yet."
Mike Naden, IT director, united utilities.
Security
"We have to re-evaluate our thinking about security, particularly relating to corporate data. The boundaries of the enterprise are dissolving and we need to be able to protect data and services wherever they might reside. Traditional parameters no longer apply."
Drew Whitehead, head of UK technology architecture, Avia.
---
Sign-up to Computer Weekly to download more research reports
Email Alerts
Register now to receive ComputerWeekly.com IT-related news, guides and more, delivered to your inbox.
By submitting your personal information, you agree to receive emails regarding relevant products and special offers from TechTarget and its partners. You also agree that your personal information may be transferred and processed in the United States, and that you have read and agree to the
Terms of Use
and the
Privacy Policy
.