Security and reliability top UK C-level concerns hindering cloud adoption
Virtualisation of servers and storage has become widespread in UK businesses, but there remains considerable resistance among 'C' level decision makers to moving business critical applications to the cloud, a study has revealed.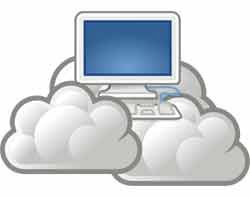 Virtualisation of servers and storage has become widespread in UK businesses, but there remains considerable resistance among 'C' level decision makers to moving business critical applications to the cloud, a study has revealed.

Download this free guide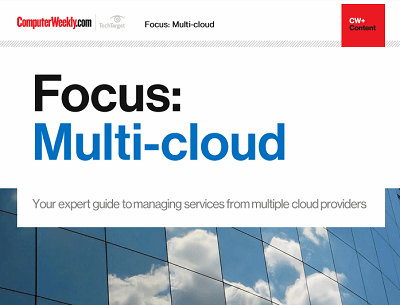 Mixing and matching your cloud options
Many IT leaders are increasingly coming round to the idea that sourcing services from one or more providers might be the best way to go. From a cost and resiliency perspective, some workloads might work better in one cloud over another. Or a certain provider might boast some functionality that suits a particular process the enterprise is looking to implement, but falls short in other areas, prompting the company to adopt a mix-and-match procurement strategy. Join us as Computer Weekly takes a closer look at the multi-cloud approach and what providers are doing to capitalise on the trend.
By submitting your personal information, you agree that TechTarget and its partners may contact you regarding relevant content, products and special offers.
You also agree that your personal information may be transferred and processed in the United States, and that you have read and agree to the Terms of Use and the Privacy Policy.
Over half of business have either adopted or are in the process of adopting sever and storage virtualisation, according to Symantec's 2011 Virtualisation and Evolution to the Cloud Survey, which polled over 200 UK respondents.
Businesses that have made the switch to server virtualisation say it has been largely successful with results exceeding expectation by 22%. Respondents cited benefits including improvements to agility, scalability and disaster recovery.
However, the survey points to a disconnect between IT staff and their bosses - particularly at CEO, CFO and CISO level - when it comes to moving business critical applications such as database and ERP applications to virtual or hybrid-private cloud environments.
At CEO level 53% are "less than somewhat open" to the concept of moving to a private cloud. This figure falls slightly at CIO (43%) and CISO (35%) levels, contrasting a corresponding 72% favourability at IT manager level.
The main concerns cited by CEOs are security (77%), reliability (71%) and performance (71%). However, the survey found better communication between IT staff and 'C' level decision makers could allay concerns around these issues.
"Cloud computing represents a major shift within IT, changing from a traditional IT delivery to a service-provider model. Moving to the cloud is a complex evolution for many companies and it's essential that IT and executives are aligned on initiatives," says John Magee, vice-president of virtualisation and cloud solutions at Symantec.
"Virtualisation is an enabler for private and hybrid clouds and our survey shows that planning a seamless move is critical to achieving all the simplicity, affordability and efficiency that these environments have to offer," he says.
Other key findings in Symantec's report
Concerns over disaster recovery (73%), performance degradation (73%), and inability to guarantee data won't leave the country (69%) top the list of challenges associated with moving mission-critical applications to a hybrid/private cloud.
Nearly half of respondents said storage costs somewhat or significantly increased with server virtualisation. Of those in the process of virtualising storage, the top three reasons for deployment include reducing operating expenses (80%), improving storage performance (77%) and improving storage utilisation ratios (77%).
Software licensing issues (69%) and concerns over compliance (62%) are cited as the biggest challenges to server virtualisation.
Symantec's recommendations
Ensure alignment between IT and executives in virtualisation and cloud initiatives: It is important to show you can address C-level concerns such as security and availability.
Do not operate in a silo when it comes to cloud computing: Virtualisation and cloud initiatives are most successful when implemented as mainstream, comprehensive IT initiatives.
Modernise existing infrastructure: Before implementing hybrid/private cloud, ensure business is using the existing infrastructure to achieve the same efficiencies and then modernise it as needed.
Set realistic expectations and track the results: Remember that despite the hype, cloud is a new and still maturing market. Set expectations that are realistic, then follow up and track results to identify ways to improve project efficiency.
---
Read more about 'C' level executives and virtualisation
Read more on IT outsourcing