The Conservative Party will push for a cybersecurity minister to raise awareness of the importance of fighting computer crime, the shadow home affairs minister said yesterday.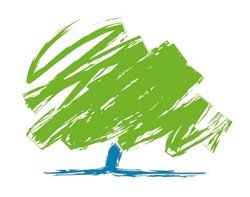 Conservative MP James Brokenshire said computer crime was the fastest-growing crime in Britain. But there was too little appreciation in Westminster of its impact on businesses and the public.
Brokenshire was speaking to 200 police and law enforcement officials at a three-day course on computer forensics hosted by Microsoft.
It is essential to make cybercrime a mainstream issue, he said. "This is not just for techies."
In the US, president Barack Obama has produced a cybersecurity review, and delegates at the Davos World Economic Forum debated cybersecurity in February.
"But it is still not in the hearts of British politicians. We do not have the appropriate attitude," said Brokenshire.
Independent peer Lord Erroll, speaking at the same event, said the merger of the former National High-Tech Crime Unit into the Serious Organised Crime Agency in April 2006 was a mistake.
The merger had opened the door to cybercriminals. All they had to do was avoid being international and avoid being "serious", and they fell below Soca's radar, he said.
The UK has only about 1,000 police officers trained in cybercrime investigations. However, the creation of the Police Central E-Crime Unit in September 2008, was a step forward in extending police forces' knowledge and investigative capacity, Errol said.
The new National Fraud Reporting Centre would be essential for collecting statistical information, he said.
Brokenshire said payment industry association Apacs had reported a 130% increase in computer-aided fraud, but there were no reliable figures on other forms of cybercrime. Anecdotal evidence from senior police officers showed a growing concern over computer crime.
The FBI sting operation against the Dark Market malware marketplace and the McColo take-down, which halved spam for several weeks, show how serious cybercrime is, he said.
The denial of service attacks against Estonia in May 2007 were another sign of the vulnerability of national networks to attack.
Brokenshire said it was incredible that Britain had not yet ratified the European Convention on Cybercrime. He believed the treaty might now be signed in July.
He called for closer cooperation between local authorities and Nato's centre of excellence for cybersecurity, which was set up in the wake of the Estonia attack.
Email Alerts
Register now to receive ComputerWeekly.com IT-related news, guides and more, delivered to your inbox.
By submitting your personal information, you agree to receive emails regarding relevant products and special offers from TechTarget and its partners. You also agree that your personal information may be transferred and processed in the United States, and that you have read and agree to the
Terms of Use
and the
Privacy Policy
.