Skype bids to bridge mobile phone-computer gap
VoIP supplier Skype is calling for network operators, software providers and device makers to work together to help Skype's...
VoIP supplier Skype is calling for network operators, software providers and device makers to work together to help Skype's 405 million users consolidate their communications media on a single mobile device.

Download this free guide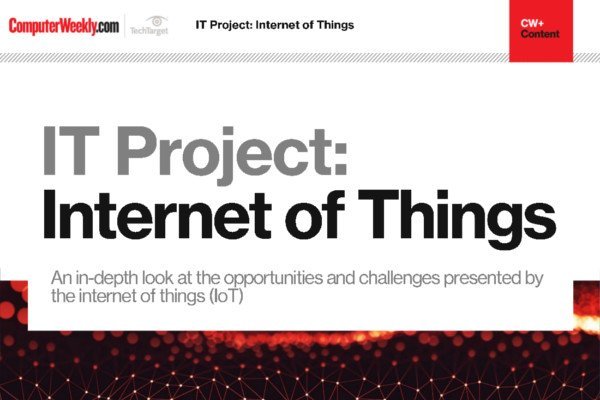 IT Project: Internet of Things
Have an in-depth look at the opportunities and challenges presented by the internet of things
By submitting your personal information, you agree that TechTarget and its partners may contact you regarding relevant content, products and special offers.
You also agree that your personal information may be transferred and processed in the United States, and that you have read and agree to the Terms of Use and the Privacy Policy.
The move has the potential to revolutionise enterprise communications.
Skype's call follows research it commissioned that found smartphones and netbooks are not yet the same thing in users' minds.
The survey of 3,000 mobile users in the US, Japan, Spain and the UK showed most do not download applications to mobile devices, and most want more control over how they work with their device.
The study found
. 62% do not yet see their mobile device as an extension of their computer
. Only 23% feel that they have more or the same level of control over their mobile device as they have over their computer
. 70% have never downloaded an application to their mobile device
. 67% want to be able to choose their mobile applications rather than have their carriers choose for them.
Respondents in Japan, the US and the UK felt they had the least control over their mobile devices versus personal computers, and fewer than one in three had downloaded an application to their mobile.
The survey suggested that younger adults look on their mobile device as just a phone. This is likely to change as more smartphones, which account for 23% of mobile sales, penetrate the market.
Skype, which relies on peer-to-peer internet transmissions to send and receive phone and video calls for free (users pay when the call leaves the internet), is largely a fixed-wire service.
However, mobile network operators have improved their networks' bandwidth and are desperate for high-margin data traffic. As Skype has 405 million potential data users, mobile network operators are lowering their resistance to Skype, even though it may cost them voice calls.
It is still rare for mobile phone users to use a data connection to make phone calls. Skype wants to change that.
Skype claims people have made more than 100 billion minutes worth of free Skype-to-Skype calls. Most of that traffic has been between computers.
Skype offers mobile applications for a wide range of operating systems. These include Android, Windows Mobile, and Java-enabled phones, and more than 100 devices from LG, Motorola, Nokia, Samsung, and Sony Ericsson support Skype's P2P software. People have used the 3Skypephone from Hutchison Whampoa's wireless subsidiary 3 to make more than 300 million Skype-to-Skype calls, it said.
Calling for more industry cooperation, Skype COO Scott Durchslag said, "Together, we can bring a rich PC-like communications experience to mobile devices - one that combines voice, video, presence, instant messaging, and file sharing. In doing so, consumers win, and so does the industry as it fuels growth in data minutes and revenues."
If the enterprise and applications software houses get on board, Skype could become the virtual carrier of choice for millions of businesses and their staff.
Skype has an extra attraction for enterprises. Peer-to-peer VoIP calls are hard to tap. Moreover, law enforcement agencies have found Skype's encryption protocol hard to crack - so hard that they are asking governments to force Skype to hand over the keys. Until Skype complies, it promises a high degree of protection against prying eyes and ears for corporate messages that go into "the wild", ie public networks.