A £234m "C-Nomis" IT system for Prisons failed in almost every possible way – but the project's main board and ministers were kept unaware of the full problems until it was too late to rescue the original scheme.

The National Audit Office published today an incisive report on the Home Office's National Offender Management Information System [C-Nomis] which showed that bad news about the project failed to go up the ladder of command to those who could have made decisions to rescue it.

In its early stages the project was "consistently" rated as green meaning that it was officially assessed as proceeding to time and to budget, said the NAO. Later, two Gateway reviews of the scheme by the Office of Government Commerce put the project's status at "red". But the NAO found that the OGC's advice was sidelined or not always acted on.

The NAO referred to a "vacuum of leadership" on the project.

Tim Burr, head of the National Audit Office, said the C-Nomis initiative to introduce a single offender database "has been expensive and ultimately unsuccessful". He said the problems had been avoidable - officials at the Home Office had failed to follow "basic" project management principles, or establish a realistic budget, timescales and governance.

The NAO concluded that the technical complexity had been "significantly underestimated". C-Nomis was treated as an IT project and not a business-change programme, project management was poor, and contracts with suppliers were weak. There were 800 change requests in 2005 and 2006.

Edward Leigh, chairman of the Public Accounts Committee, said of C-Nomis that "kindergarten mistakes" had been repeated: "This Committee hears of troubled government projects all too frequently. But the litany of failings in this case are in a class of their own.

"All of this mess could have been avoided if good practice in project management had been followed. A new project team has been brought in. They cannot afford to repeat these kindergarten mistakes."

The project began in June 2004. But it was not until the summer of 2007 that senior officials and ministers in the newly-formed Ministry of Justice discovered that C-Nomis was running two years late and that costs had more than doubled from £234m to a projected £690m over the lifetime of the scheme. They suspended the IT project and launched a review into how costs could be cut.

Talks with the main supplier EDS began on how C-Nomis could be saved without making it unaffordable.

The NAO said that until the project was suspended in 2007 "we found no evidence of Ministerial involvement beyond them receiving standard summarised briefings". The NAO added: "When delays occurred many stakeholders only found out at the last minute".

It's a similar story to the Rural Payment Agency's IT-based Single Payment Scheme in which ministers were given reassuring reports on progress until it was too late to hide the seriousness of the project's difficulties.
>> Read more on The IT projects blog.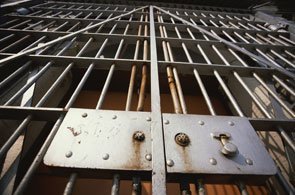 Email Alerts
Register now to receive ComputerWeekly.com IT-related news, guides and more, delivered to your inbox.
By submitting your personal information, you agree to receive emails regarding relevant products and special offers from TechTarget and its partners. You also agree that your personal information may be transferred and processed in the United States, and that you have read and agree to the
Terms of Use
and the
Privacy Policy
.