Users attack PayPal's anti-fraud policies
PayPal users in the UK are up in arms over what they claim...
This Article Covers
RELATED TOPICS
PayPal users in the UK are up in arms over what they claim is the company's heavy-handed anti-money laundering and anti-fraud policies.
The online payment services company, which is used by individuals and small and larger businesses to send and receive payments, has tightened security, affecting many of its users.

Download this free guide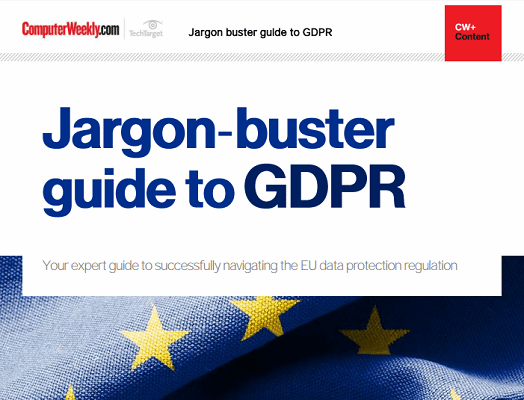 Jargon-buster guide to GDPR
The 10 most important things you need to know about GDPR, and a jargon-buster explanation for some of the key terminology.
By submitting your personal information, you agree that TechTarget and its partners may contact you regarding relevant content, products and special offers.
You also agree that your personal information may be transferred and processed in the United States, and that you have read and agree to the Terms of Use and the Privacy Policy.
Users complain that some transactions on eBay are held for 21 days before PayPal releases the money. The only way a seller is able to obtain cash from a sale before this timelimit is if the buyer leaves positive feedback. This has led to some eBay sellers demanding positive feedback from buyers before they ship products.
One user said, "Paypal is now pretending to be an Escrow service. The only problem is that they are not licensed as one."
Other users have also had their PayPal accounts checked for money-laundering. Their account is cleared only once the user has completed a PayPal anti-money laundering form on its website.
PayPalk user Andrew Furtek, said, "I am going to report them to the FSA and possibly the Data Protection Commissioner. I am just an individual who buys and sells the odd thing, not a business."
Furtek said PayPal should be subject to UK banking regulations. "As it is, it appears to be completely remote and unaccountable to its users and judging from threads I have read elsewhere appears able to act with impunity, and gets away with it."
Read more on E-commerce technology