A survey of firms by ReThink Recruitment has revealed that 6% of organisations plan to bring offshored IT work back to the UK over the next year.
The research also shows that 75% of IT departments have no plans to offshore any more IT work over the coming year only 19% of IT departments are contemplating further offshoring.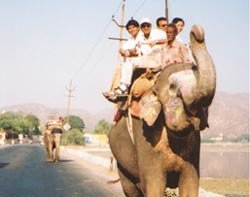 ReThink said that strong evidence was emerging that the offshoring rationale was beginning to unravel, as wage inflation in overseas IT centres eroded cost savings, and quality control and data security concerns became more important.
ReThink director Michael Bennett said, "For every three IT directors thinking about sending work offshore, there is one planning to repatriate jobs to the UK. That's quite a significant number, and clearly shows that offshoring is no longer a one-way street.
"A lot of organisations saw offshoring purely as a way to cut costs, but spiralling wage inflation in offshore locations, combined with the project management cost of co-ordinating teams across international time zones, can eat into any cost savings.
"IT directors increasingly accept that the UK has other competitive advantages which offshore destinations do not possess. For example, it is usually much easier to resolve disputes with outsourced suppliers in the UK than in emerging markets, where legal systems can be far less effective."
ReThink said that when control over IT functions was handed over to an outsourcing partner, rather than simply managed via an offshore branch or subsidiary, the risks were significantly greater.
Bennett said, "Many of the large UK banks that have made a success of offshoring established their own operations overseas, which are directly controlled from the UK. Handing over vital IT functions to an independent third party entails significantly greater risks."
Bank job losses not down to offshoring >>
IT pay soars as offshoring grows >>
Email Alerts
Register now to receive ComputerWeekly.com IT-related news, guides and more, delivered to your inbox.
By submitting your personal information, you agree to receive emails regarding relevant products and special offers from TechTarget and its partners. You also agree that your personal information may be transferred and processed in the United States, and that you have read and agree to the
Terms of Use
and the
Privacy Policy
.