Bluecoat Wan accelerator speeds up Kettering NHS' Pacs
Kettering General Hospital has deployed network acceleration technology from Blue...
This Article Covers
RELATED TOPICS
Kettering General Hospital has deployed network acceleration technology from Blue Coat to enable it to send large X-ray images electronically between sites using the NHS Picture Archiving and Communications System (Pacs).

Download this free guide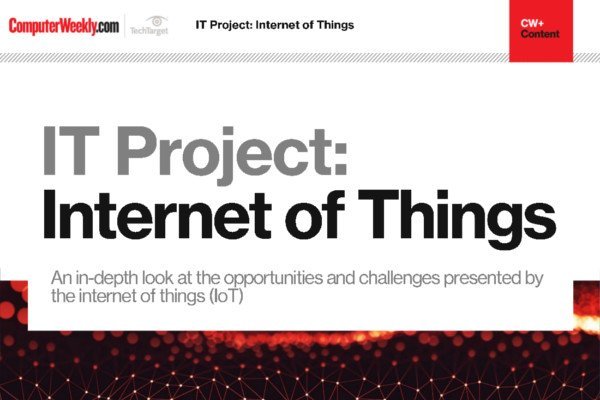 IT Project: Internet of Things
Have an in-depth look at the opportunities and challenges presented by the internet of things
By submitting your personal information, you agree that TechTarget and its partners may contact you regarding relevant content, products and special offers.
You also agree that your personal information may be transferred and processed in the United States, and that you have read and agree to the Terms of Use and the Privacy Policy.
The Trust has used ProxySG wide area network optimisation appliance from Blue Coat to decrease the time taken to load Pacs images, such as CT scans and X-Rays, from minutes to second. X-ray images, which would have previously taken a day to turn-around, can now be accessed instantly,
Pacs images are large files. A complete CT scan can contain upwards of 1000 images and clinical staff need to search through all the images, almost 30 Gbytes of information. "Transporting such images requires a large network," said Raza Tahir, head of ICT for the Kettering General Hospital NHS Trust. Moving the high-quality images within the main site was fine thanks to its 100Mbps network, but Kettering's clinical staff needed to share the information with Rushden Hospital, some 12miles from the main Kettering campus.
But Rushden Hospital suffered poor performance, as it only had a 2Mbps network link, making Pacs unusable. Each image was taking upwards of a minute to load.
Kettering needed to print out the x-rays and send them between sites using a courier company, to overcome the poor performance issues it was experiencing. MRI scans and X-rays that took place at Kettering Hospital were printed onto film and delivered daily to the regional clinics, costing in the region of £200 per clinic request. In addition, medical staff needed to provide 24 hours notice.
The Trust installed a pair of Blue Coat ProxySG devices to provide Wan optimisation technologies which have decreased the time taken to load a single large image such as a chest X-ray from around a minute to approximately 5-10 seconds.
Read more on Networking hardware