Organisations that expect to be running Windows XP in mid-2010 should plan to test and deploy XP SP3, Gartner has advised.
Microsoft is planning to release Windows Vista Service Pack (SP) and Windows XP SP3 will be available in the first half of 2008.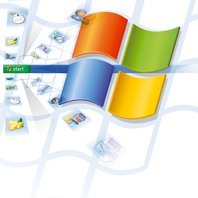 According to Gartner, deploying Windows XP SP3 should be significantly easier than testing and deploying SP2, which many users considered a major change of the operating system.
Annette Jump, a research director at Gartner, said, "We will probably see a mixture of Vista and XP SP3 deployments in 2008. Jump believed some businesses would deploy Vista and some could stick with XP, in which case, they would be looking at installing the SP3 service pack.
"Some companies who want to stay longer on XP, and will only move when they refresh PCs - they will probably consider deploying XP SP3."
Jump said XP SP3 mainly focuses on fixes. She warned that it would not replicate features in Vista, "SP3 will not include Internet Explorer 7, but will allow XP clients to participate in Network Access Protection (NAP)."
Gartner urged users who are considering deploying Windows Vista in 2008, to test SP1. However, Gartner recommended that IT managers should not significantly delay Windows Vista deployment on new PCs by waiting for SP1.
"If shifting a PC deployment a few weeks would allow deployment of Vista SP1, do it, but do not bring in new PCs on Windows XP instead - it will be easier to upgrade a Vista PC to SP1 than an XP PC to Vista," Gartner advised.
Email Alerts
Register now to receive ComputerWeekly.com IT-related news, guides and more, delivered to your inbox.
By submitting your personal information, you agree to receive emails regarding relevant products and special offers from TechTarget and its partners. You also agree that your personal information may be transferred and processed in the United States, and that you have read and agree to the
Terms of Use
and the
Privacy Policy
.