The Free Software Foundation has developed an open licence to cover on-demand software-as-a-service (SaaS) applications.
The Free Software Foundation (FSF) has published the GNU Affero General Public Licence version 3 (GNU AGPLv3).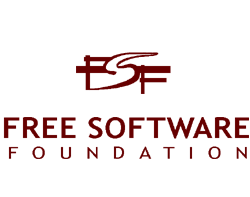 This is a new licence and is based on version 3 of the GNU General Public Licence (GNU GPLv3), but it has an additional term to allow users who interact with licenced software over a network to receive the source for that program.
Through the licence, the FSF aims to foster user and development communities around network-oriented free software.
The GNU GPL allows users to modify the software they receive, and share those modified versions with others, as long as they make it open to recipients when they do so.
The FSF recommends that people consider using the GNU AGPL for any software that will commonly be run over a network.
FSF board member Benjamin Mako Hill said, "The GNU GPL has been the most successful free software licence because it makes a program's source available to its users.
"This enables massive collaboration between developers, since everyone gets the same benefits from this rule. The GNU AGPL will enable the same kind of co-operation around web services and other networked software."
Email Alerts
Register now to receive ComputerWeekly.com IT-related news, guides and more, delivered to your inbox.
By submitting your personal information, you agree to receive emails regarding relevant products and special offers from TechTarget and its partners. You also agree that your personal information may be transferred and processed in the United States, and that you have read and agree to the
Terms of Use
and the
Privacy Policy
.