This Content Component encountered an error
This Article Covers
RELATED TOPICS
This Content Component encountered an error
This Content Component encountered an error
VMware, a leading provider of software for virtualised desktops and servers, has launched a product that will enable Intel-based Macs to run x86 operating systems, such as Windows, Linux, NetWare and Solaris, in virtual machines at the same time as Mac OS X.

Download this free guide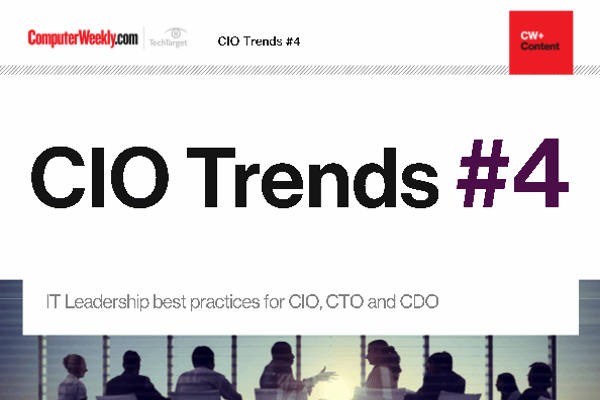 Stay on top of your game
Read about the latest trends and priorities of IT leaders: how to prepare for GDPR, make use of blockchain, transfer lessons from other sectors and become a hybrid IT and digital leader.
By submitting your personal information, you agree that TechTarget and its partners may contact you regarding relevant content, products and special offers.
You also agree that your personal information may be transferred and processed in the United States, and that you have read and agree to the Terms of Use and the Privacy Policy.
Announced during the Apple Worldwide Developers Conference 2006 in San Francisco in August, the development marks the Mac's return to high-end enterprise wide computing.
"We are excited to bring our desktop platform product to Apple Macs. The demand for this has been unbelievable and it is clearly front and centre for Mac users," enthuses Diane Greene, president of VMware. "VMware is in the business of providing… virtualisation platforms as well as… add-on functionality that leverages our virtualisation platform.
"This announcement brings our desktop platform and add-on capabilities to Mac users and it will allow them to run a wide variety of operating systems without rebooting. Mac users who also use the PC will be able to use this product to consolidate onto the Mac."
The Mac product is based on the same VMware virtualisation technology that has been shipping for more than seven years and that the company believes is being used by more than four million people. Moving forward, virtual machines created with any of VMware's products will run on Intel-based Macs and, similarly, non-Mac OS X virtual machines created with the new product will run on the latest versions of other VMware platform products.
VMware boasts that Mac users will be able to leverage more than 250 virtual appliances for solutions such as security, load balancing, collaboration, databases, development, communications and business applications that are available for download from VMware Technology Network (VMTN) at www.vmtn.net.
This Content Component encountered an error