Oblix to boost Oracle web identity tool suite
Oracle has acquired identity management company Oblix to bolster its web identity product suite.

Download this free guide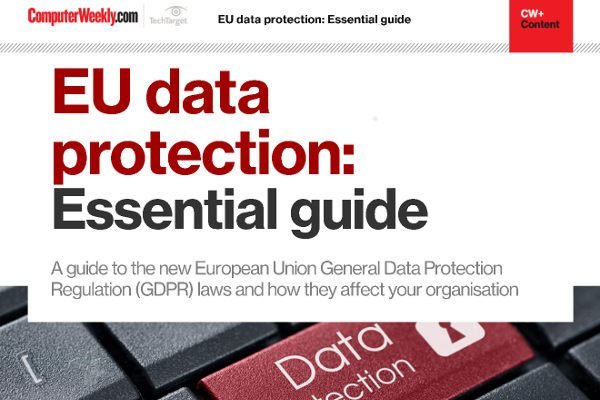 D-Day: 25 May 2018
Prepare your organisation for GDPR: Find out the key actions to take and discover the challenges as well as opportunities
By submitting your personal information, you agree that TechTarget and its partners may contact you regarding relevant content, products and special offers.
You also agree that your personal information may be transferred and processed in the United States, and that you have read and agree to the Terms of Use and the Privacy Policy.

Oracle has acquired identity management company Oblix to bolster its web identity product suite.

Oblix sells identity management software that delivers web access control, including single sign-on, identity administration and user provisioning. The firm also provides security and regulatory compliance solutions.

Oracle said Oblix's technology complements the identity and access management products available in Oracle Identity Manage-ment and those included as part of Oracle Application Server 10g.

"This acquisition will allow Oracle to offer a complete solution for securely managing identities that is more flexible, scalable and integrated," said Thomas Kurian, senior vice-president, Oracle server technologies.

Phil Schacter, vice-president at analyst firm Burton Group, said, "This acquisition is a positive move by Oracle and a natural step for Oblix given the realities of the identity management market.

"The new combined product set will provide an integrated identity and access management solution for Oracle customers."

Oracle's move follows BMC Software's recent acquisition of identity management company OpenNetwork.

Analyst firm Gartner has predicted further consolidation in the identity management market as larger companies such as Oracle seek to bolster their identity management products to support businesses' expanding web services.

Oblix customers include American Airlines, British Airways, Cisco Systems, General Motors, Hitachi, Ingersoll-Rand and the US Postal Service.
E-Handbook

E-Handbook

E-Zine
Read more on IT for small and medium-sized enterprises (SME)