Next Move: How can I progress my job in IT support?
For the past six years I have been running an IT department for about 90 users by myself, handling all the support, purchasing...

Download this free guide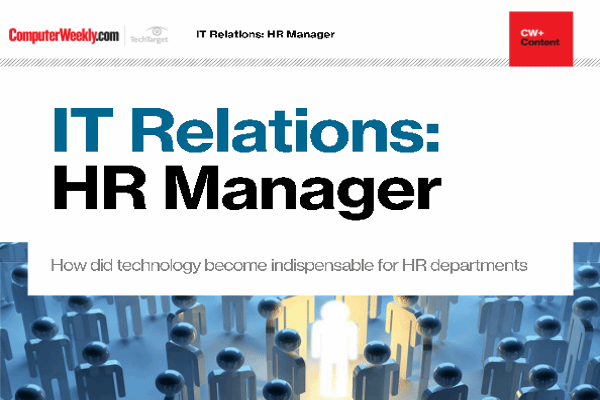 How did technology become indispensable for HR departments
HR and IT departments have begun to work closely together over the last few years. While HR historically has often received limited attention, companies now understand the key role the department plays in the business.
By submitting your personal information, you agree that TechTarget and its partners may contact you regarding relevant content, products and special offers.
You also agree that your personal information may be transferred and processed in the United States, and that you have read and agree to the Terms of Use and the Privacy Policy.

For the past six years I have been running an IT department for about 90 users by myself, handling all the support, purchasing and IT planning. I am desperate to move. The problem is that the only job adverts I actually understand are for support jobs which pay less than my current salary. How can I progress to the next level?

Decide what your motivation is

It appears you have accumulated some decent core technologies which are certainly transferable.

In IT, people want to progress for three main reasons: more money, greater responsibility or the chance to learn a new technology. Preferably, you would find a position that offers all three, but what are your key motivators for moving? What is "progression" to you? Assess your needs for your next role so you can aim to apply for jobs that offer these to you.

My immediate response would be to aim for an IT or support manager's position with a user base of between 100 and 250 users, perhaps with an increased management responsibility and a slightly bigger budget.

This would increase the chances of improving on your basic salary and enhance your interest in learning new skills and technology. If it is purely technical roles you are looking for, aim for second- or third-line network or server support positions within small and medium-sized companies.

When searching for jobs on the internet, vary your search by trying different word combinations, different areas or different industry sectors to improve your chances.

You can also try approaching firms in your area directly, as a large proportion of job vacancies are not advertised.

Solution by Robert Nunn, a consultant at Hudson

The panel: MSB International, Spring Group, E-Skills UK, British Computer Society, Computer Futures, Hudson, Computer People, Elan, Reed Technology, Zarak Technology.

E-mail your career questions to computerweekly@rbi.co.uk
Read more on IT jobs and recruitment