College set to make savings with trailblazing Office 2003 rollout
Northumberland College has embarked on a pre-release roll-out of Office 2003 in the hope it will lower administration overheads...
This Article Covers
RELATED TOPICS

Download this free guide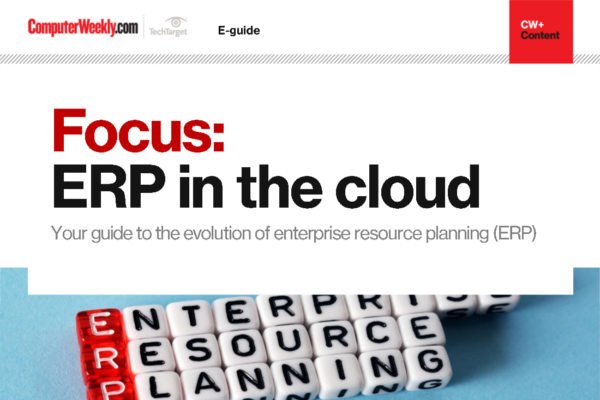 Are you keeping up with the ERP evolution?
Read about the new best practices for the ERP systems and how to tackle the growth of ERP integrations.
By submitting your personal information, you agree that TechTarget and its partners may contact you regarding relevant content, products and special offers.
You also agree that your personal information may be transferred and processed in the United States, and that you have read and agree to the Terms of Use and the Privacy Policy.

Northumberland College has embarked on a pre-release roll-out of Office 2003 in the hope it will lower administration overheads and enable it to make better use of government funding.

The 800-desktop project is using a modified version of Microsoft's Infopath information gathering application as part of a shift towards an XML-compliant architecture. XML is expected to become the key standard for sharing data between systems.

As part of Microsoft's Office 2003 rapid-adoption programme, Northumberland College is the first academic institution in the world to evaluate Office 2003. It plans to introduce Office 2003 Professional Edition to 50 classroom PCs by June and 800 PCs across five sites by August.

The college originally planned to upgrade to Office XP but changed to Office 2003 because of the widespread use of XML in the product.

Luke Rutherford, project manager at the college, said Office 2003's XML support was attractive because the college is using more web-based applications and needed to automate administrative tasks.

Infopath offers the ability to retrieve and collate XML-based data for forms such as timesheets, funding applications and staff self-assessments. This should enable the college to reduce the £25,000 it currently spends on manually gathering information held in disparate areas such as Excel spreadsheets and Word documents.

The new system will also help the college maximise government funding. "We feel we have lost funds in the past due to the way things are at the moment," said Rutherford, who believes the upgrade will also help the college attract new students.

A key challenge is the mixed IT environment in the college, which includes Novell soft-ware, such as Groupwise for e-mail, Zenworks, eDirectory, Novell Directory Services and Netware 5.1 servers.

Rutherford is keen to continue using Netware. "It is a far better operating system than Microsoft," he said. The college is working with consultants from SX3 to integrate and customise Office 2003 applications.

"The way I look at it, we will have Novell driving Microsoft software," said Rutherford, who expects one of the key challenges to be implementing Outlook - a core part of the Office software suite - alongside Groupwise.

The college is also looking at buying Tablet PCs and Microsoft's new notetaking tool Onenote

Office 2003 will be launched later this year.
Read more on Business applications