Accenture enjoys growth, but is forced to cut jobs
Strong growth in outsourcing helped IT services provider Accenture meet net revenue expectations and top earnings forecasts in...
Strong growth in outsourcing helped IT services provider Accenture meet net revenue expectations and top earnings forecasts in its second financial quarter of 2003. But weakness in its core consulting business has forced the company to cut 750 staff.

Download this free guide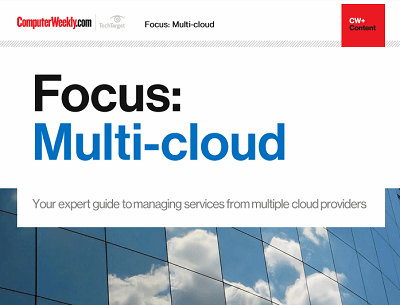 Mixing and matching your cloud options
Many IT leaders are increasingly coming round to the idea that sourcing services from one or more providers might be the best way to go. From a cost and resiliency perspective, some workloads might work better in one cloud over another. Or a certain provider might boast some functionality that suits a particular process the enterprise is looking to implement, but falls short in other areas, prompting the company to adopt a mix-and-match procurement strategy. Join us as Computer Weekly takes a closer look at the multi-cloud approach and what providers are doing to capitalise on the trend.
By submitting your personal information, you agree that TechTarget and its partners may contact you regarding relevant content, products and special offers.
You also agree that your personal information may be transferred and processed in the United States, and that you have read and agree to the Terms of Use and the Privacy Policy.
Accenture had net revenue of $2.83bn (£1.8bn) for the quarter, which ended 28 February. Joe Forehand, the company's chairman and chief executive officer, said in a statement that he was "pleased with Accenture's solid performance" in the quarter.
The job cuts started in the second fiscal quarter and are continuing this quarter, and are primarily affecting senior level executives in the US and the UK.
Net revenue fell 3% in US dollars, compared with the same period last year. Accenture defines net revenue as revenue before reimbursement of expenses, such as expenses incurred on behalf of clients that clients later repay. Total revenue for the quarter was $3.19bn, compared with total revenue of $3.33bn for the same quarter in 2002.
Accenture's outsourcing net revenue grew 33% to $828m. Meanwhile, the company's core consulting business continued to slide with a 15% net revenue drop to $2bn, following the market's trend of depressed prices and low demand for consulting.
The company closed the quarter with $4.75bn in contract bookings, the second-highest total in its history. It ended the quarter with almost $1.7bn in cash, up by $211m from 2003's first fiscal quarter. Free cash flow stood at $533m for the first six months of the fiscal year, up from $165m in the same period in 2002.
Accenture expected to take an $88m severance charge in the third quarter related to the job cuts, which will be offset by payroll savings of $28m, resulting in a net charge of $60m.
Read more on IT outsourcing